We invite you to explore Tay Creggan on Sunday 28 July.
We are proud to be part of Open House Melbourne 2019. Tay Creggan will be part of the impressive Open House Melbourne weekend on Sunday 28 July, 10am – 3pm. Tours run every 30 minutes and everyone is invited to tour the impressive building and learn more about Strathcona's Year 9 campus.
Open House Melbourne is one of 40 organisations throughout the world who open the doors to their city buildings fostering appreciation for architecture and allowing the public to explore.
Tay Cregaan is Strathcona's Year 9 campus where students explore their passions, their community and their city. It is also the home to the unique TC Envision program which teaches Strathcona students entrepreneurial and life ready skills such as critical thinking, problem-solving, design capability, collaboration and communication. Additionally, TC Envision partners with The League of Extraordinary Women providing students with mentors, inspiration and access to some of the world's best enterprise minds.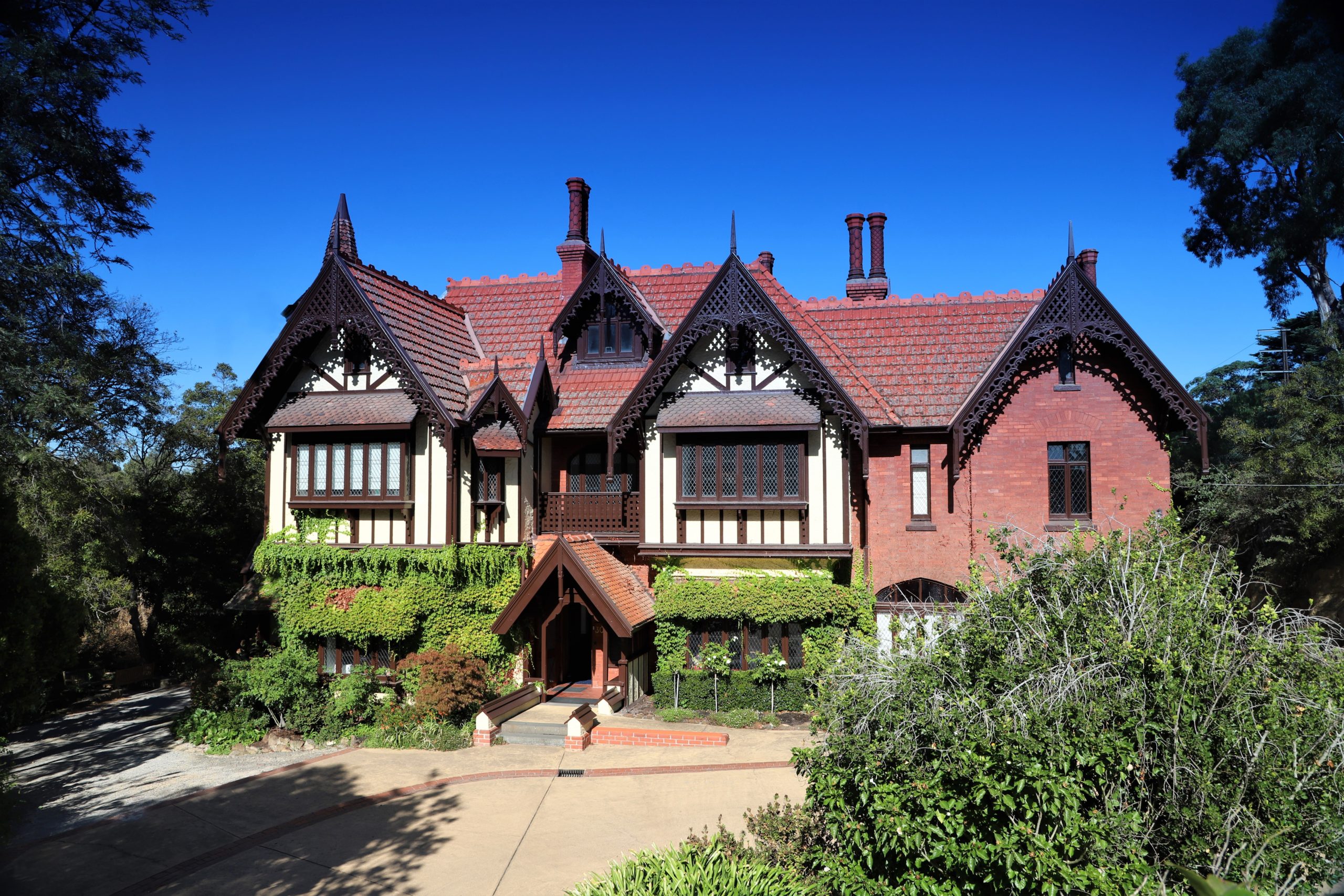 The students are fortunate to learn at the separate campus Tay Creggan which has an interesting and varied history.
Tay Creggan – "the house on the rocks" is a Victorian Heritage house on the banks of the Yarra River.  One of Australia's most important buildings the National Trust says Tay Creggan is "the first rank of noteworthy buildings".  It incorporates many different architectural elements making it difficult to be classified into one distinct style. It demonstrates Victoria's finest examples of Victorian Queen Anne Revival and combines elements of Elizabethan Revival, 19th Century Eclecticism, Arts and Crafts, Picturesque Gothic and Art Nouveau.
Designed and built by famous Melbourne architect Robert Guyon Purchas in 1893, the roof has an elaborate turret structure, with Marseilles pattern tiles and terracotta ridging. Red brick walls are rough-cast with brown woodwork on the front facade, windows casements have small diamond-paned leadlights. Ground floor walls are 18 inches thick with Oregon rafters and floor joists of New Zealand Kauri. The ballroom has a unique opulent three dome ceiling of stain glass including a ceiling orchestra pit.
Historic guests include Princess Margaret (1975), the Ballets Russes, Anna Pavlova (1920), artist Constance Stokes (1933) and Hollywood's Charlotte's Web (2005) was filmed in the ornate front rooms.
Strathcona purchased Tay Creggan fifty years ago in (1969) and opened Australia's first independent Year 9 girls' campus.
Kids Activity: In the beautiful historic building of Tay Creggan, we are creating the future for our students. In this engaging session for children, we will look at robotic art. Younger children will be able to control Spheros to create their own piece of Robot art; older children will be able to use codes including randomisation and loops to produce a variety of effects. Smocks will be provided and water-based paints will be used, but we recommend wearing art-friendly clothes.
Sunday 28 July
10am-3pm
Tours every 30 minutes
Tay Creggan
30 Yarra Street, Hawthorn 3122, Hawthorn VIC
Transport: Tram stop Eastern Dr/Swan St on route 70 or short walk from Hawthorn Station