TO BECOME UNSTOPPABLE
A GIRL MUST FIRST BE SET INTO MOTION... Why forward thinking families choose Strathcona
Choosing an all-girls' grammar school is one thing. Choosing which one is another thing altogether.
Strathcona's passion for helping girls reach their full, unique potential, to become truly unstoppable in and beyond the classroom is at our core.
We have a certain personality — a personal touch — that separates us from the more corporate-themed institutions you may be considering. It's this personal approach, our belief in knowing each girl as an individual and supporting her in being her whole self in mind, body and spirit, that is unlike anything you'll find among our contemporaries. We're unafraid of breaking private education stereotypes for something more meaningful.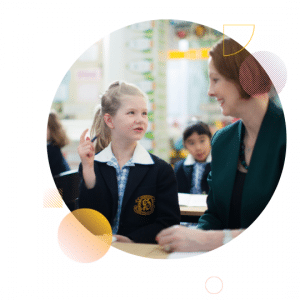 Where other schools may be selective in their enrolments, Strathcona develops high achievement in all, commensurate with an individual's unique blend of skills and abilities. We are as committed to realising a girl's dream of becoming a videogame designer or author as we are another girl's desire to pursue medicine or civil engineering. What matters to us is that your daughter's inner spirit has the chance to flourish, in an environment that is supportive, challenging and rewarding.
Unstoppable never stops
At Strathcona, our Continuous Online Learning Program means your daughter will not be held back when on-campus learning is not an option. We use technology to keep students connected and engaged and provide a seamless transition between online learning and on-campus classes.  
Strathcona's success in the online learning space comes from our continued commitment to learning and adapting. We constantly assess how we are delivering the most effective learning possible to keep your daughter on her path to achievement.