Overseas Student Enrolments
THE FUTURE NEVER STANDS STILL
NOR SHOULD YOUR DAUGHTER. Strathcona Girls Grammar School is a registered provider (CRICOS No: 00577C) on the Commonwealth Register of Institutions and Courses for Overseas Students (CRICOS). Strathcona is registered to accept a limited number of overseas students studying on a student visa (sub-class 500) from Year 7 to Year 12. Strathcona requires Year 7 and 8 students or those under 13 years of age to be accompanied while living in Australia by a parent or close relative.  The minimum age for enrolment of an overseas student in homestay accommodation at Strathcona is 13 years of age. Some families applying from overseas hold either temporary or permanent residency visas. In these cases certain requirements such as accommodation and local support personship do not apply, although other enrolment requirements, for example English language proficiency, are still relevant.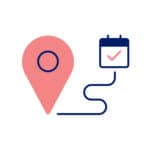 Learn About Strathcona

We invite you to experience Strathcona. Learn about our outstanding personal development programs and how our girls achieve to their fullest potential in all areas of life. With results in the top 2% of the state and limited places we invite you to view our Virtual Tour or access the Overseas Student Prospectus here to learn more.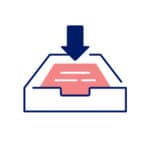 Submit an Application for Enrolment Form
Please submit an Application for Enrolment form to be considered for your preferred year level of entry. Copies of your child's Birth Certificate, Immunisation Record (Medicare Statement), Citizenship Documents (such as Passport, Visa or Certificate), School Reports and NAPLAN summaries. There is a $200.00 non-refundable, administrative fee associated with this submission for each student.
If you are experiencing any difficulties with the online application process, please click here to download a printable document.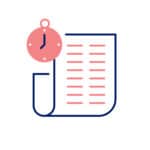 Good Things Come to Those That Wait
All applications are immediately placed on a Waiting List for your preferred year level of entry and you will receive confirmation of this from the Admissions Department. Please see our Enrolment Terms and Conditions for more information.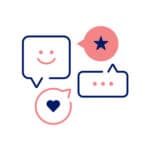 Enrolment Interview

All enrolments are subject to a successful enrolment interview. The enrolment interview is an informal conversation where we hope to learn more about your daughter, her interests, hobbies and learning strengths. This interview also provides an opportunity for your family to learn more about our school values, offerings, expectations of our students and more.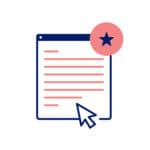 Letter Of Offer

Once the enrolment interview has been conducted, the School may be in a position to provide a Letter of Offer inviting your child and family to join our community. To accept this place, we require six month's tuition prepaid and a non-refundable enrolment fee of $500.00 to be submitted, in addition to the completed paperwork, by the specified deadline.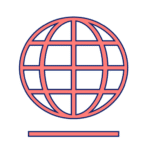 Preparing to Study in Australia

Once the Letter of Offer has been accepted, the school will support you as you prepare for your first day. This may include, raising a CoE, applying for a student visa, organising homestay arrangements (if necessary), preparing medical insurance and more. our International Student Manager is available to support you through this process.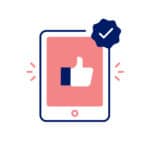 Welcome to Strathcona
Once the required payment and paperwork has been received and processed by our Admissions Department, we will send you a letter confirming your child's enrolment. Congratulations and we thank you for choosing Strathcona Girls Grammar.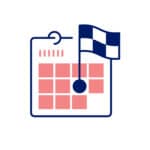 Your Strathcona Start
Commencing at a new school signifies a time of growth and tremendous possibilities. Transition, therefore, is of fundamental importance for your child as it ensures they are fully supported as they continue or commence their learning journey with Strathcona. We will be in contact with you in the months leading up to Day 1 as your family prepares to join the School and also throughout the first few weeks of attendance. Many orientation opportunities exist for our new students and we are here to help.
PLEASE NOTE: This is the application journey for international students and is relevant if your daughter is, or plans to, attend Strathcona on a 500 or similar visa. If you are planning to attend Strathcona on any other Residency or Visa situation, simply click here to find out how to apply as a domestic student.
Our Overseas Student Team is here to support your Strathcona start.
Strathcona has a team of dedicated, caring professionals from Admissions to commencement, to graduation and beyond. Our renowned Wellbeing Team ensure our overseas students are supported and cared for as part of your their educational journey and Australian experience.