In each of us lies unique potential.
Strathcona's academic results are evidence of what hard work, dedication and perseverance can achieve.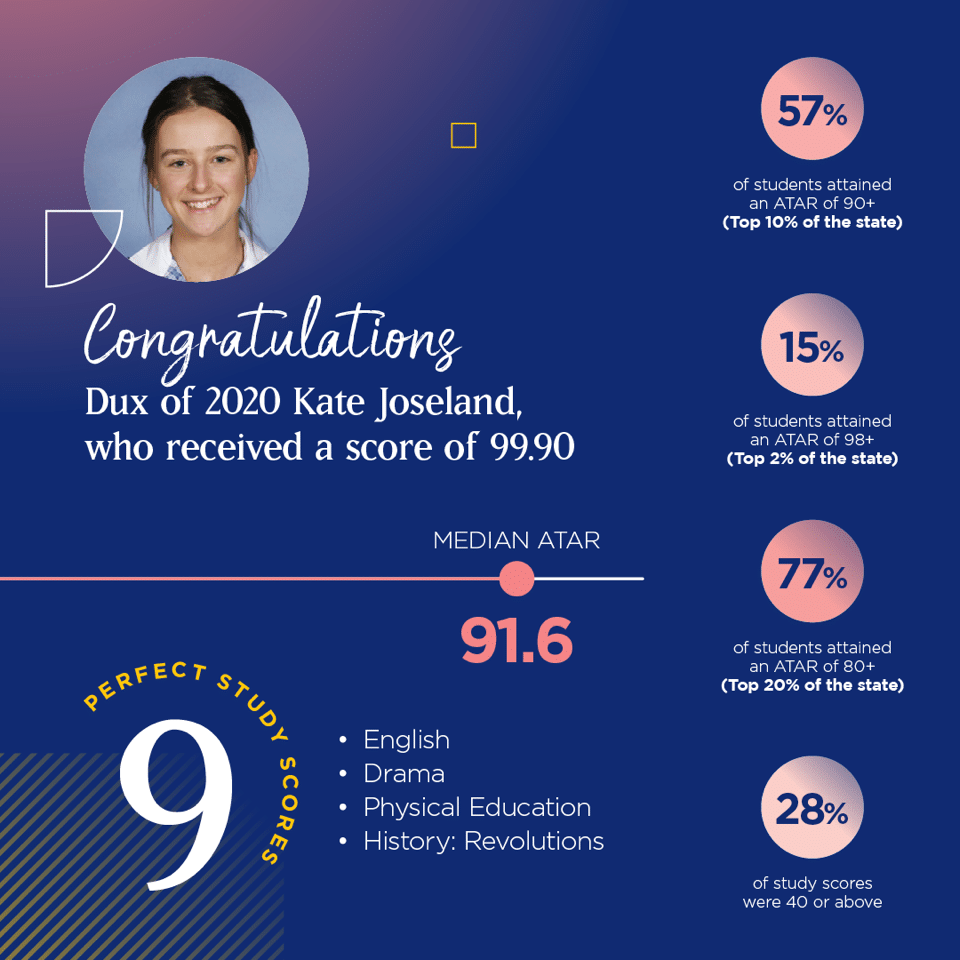 This may be my proudest moment as Principal of Strathcona.
In 2020, a global pandemic like nothing experienced in our lifetimes shook the foundations of the education system around the world. If anything could threaten our reputation for shaping unstoppable girls, this past year was it.
Now, with the year behind us, as I review the results of our VCE students I am filled with an immense sense of satisfaction and pride.
In the wake of unprecedented disruption and uncertainty, our students and staff have once again shown their courage, tenacity and adaptability. Our students are young people who will let nothing stand in their way. They have embraced the school philosophy of balanced mind, body and spirit. They have been humble and kind while staying brave and strong. They have enjoyed a supportive culture of academic excellence and pastoral care to prosper as unique individuals.
And their results—be they modest or grand—are nothing short of amazing.
A Strathcona education is the catalyst of a life-shaping momentum, ensuring every girl discovers a trajectory as unique and full of potential as she is. As they launch into life beyond school—into a world vastly different from a year ago—I wish them continued success in all facets of life, and thank them for their inspiration.
Unstoppable girls begin at Strathcona.
Mrs Marise McConaghy
Principal
2020 TERTIARY DESTINATIONS
AND CAREER CHOICES