Early Learning Centre
Where learning is the heartbeat of our culture
Early Learning at Strathcona aims to instil a sense of excitement and natural curiosity about the world, giving children the courage to explore, investigate, experiment and wonder. Through a collaborative and supportive partnership with parents, teachers facilitate an exceptional learning environment that enables each child to reach their potential. 
Our progressive approach to education is influenced by Howard Gardner's concepts of learning and the Reggio Emilia Approach, in which children are recognised as capable and resourceful, and have many different ways to learn, know and communicate. The learning environment is stimulating, interactive and nurturing, with a balance of child initiated and intentional teaching, creating spontaneous and flexible learning experiences. 
ELC Program
Our ELC is co-educational and we offer several options for both 3 and 4 Year old programs, including a full time five day program.
Your child's first year of education is a time of discovery. We foster an atmosphere of mutual respect and trust, building a child's sense of belonging and connection with the world around them. The rhythm of each child's personal growth is respected and catered to in a learning environment that is responsive to a child's natural curiosity and inquiring mind and builds their understanding through a creative and stimulating program.
Our students move through from the 3 Year Old Program to the 4 Year Old Program each year. This is usually the last year before starting at the Junior School. The foundations established during a child's time in the 3 Year Old Program  are further extended and consolidated as they become increasingly confident and develop a greater sense of independence.
As well as the educational cornerstones of literacy and numeracy, the children in the 3 and 4 Year Old group attend complementary specialist classes including weekly library visits, art, music and Sport/Perceptual Motor Program (PMP) sessions
Specialist Classes
In conjunction with a strong emphasis on literacy and language development, students in the ELC benefit from a range of specialist classes.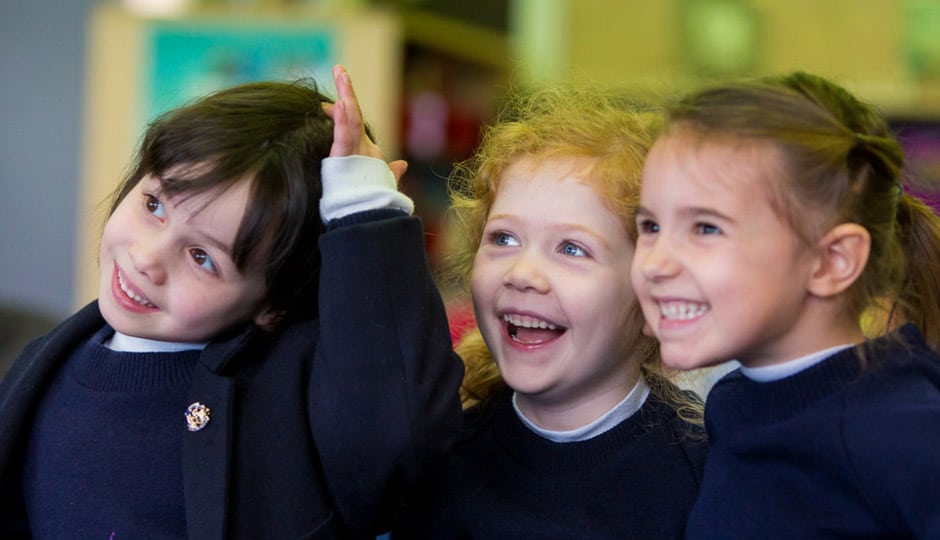 Learn more about enrolments, school tours, and how your daughter can benefit from a Strathcona education.
Holiday Learn to Swim Program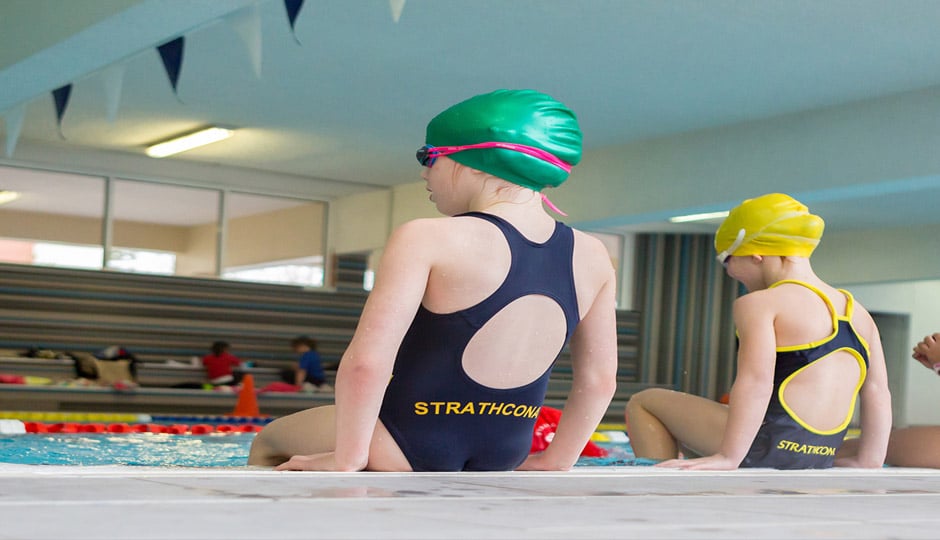 Summer is coming and the September holidays are around the corner. It is a perfect time to have your child learn to swim. Strathcona Swim School is a learn-to-swim program that incorporates stroke development and water safety.
Change is inevitable — but what kind of world do our next generation of young leaders want to live in, and how will they play a role in making it happen?
The Progress Leader interviews our School Captain Kara.
To manage student wellbeing, pastoral periods will run via Microsoft teams on Tuesday and Thursdays. The school said students are encouraged to adopt positive wellbeing strategies for the period of remote learning such as: be dressed in neat attire for all classes, set up their computer to do online class from a public space in the house, stay connected with friends online and through telephone at recess and lunchtimes, keep to a 'school day' routine while at home, maintain daily exercise, eat healthy meals and snack regularly. Teachers are also encouraged to maintain regular working hours, behaviour management and pastoral care as best as possible.
big data, artificial intelligence and machine learning.
He says recasting some of the technical disciplines, such as engineering, into a humanfocused
discipline could result in an increasing interest from women.
The Business Council of Australia has suggested an overhaul of the vocational and tertiary
education systems with a shared oversight body and better information about the range of
options.
It has called for that same culture of lifelong learning, for initial qualifications for a strong
foundation, and then modules to upskill and retrain throughout careers.
And instead of separate funding for universities and vocational training, the BCA says an
individual education "account" would allow promote individual choices.
The corporate sector's peak body has also called for a focus on STEM, as technology
continues to transform the economy. Across the education system, STEM skills and
knowledge are increasingly sought after – but not found.
While the Australian Government pours millions into STEM advancement and advocacy,
institutions continue to struggle to attract, retain and progress women.
Industry, Science and Technology Minister Karen Andrews says parents and teachers
should encourage STEM participation.
"It's easy as parents to brush off a dislike of maths or science with an, 'It's OK, I didn't do
well and I turned out OK'," she says. "We need to change that attitude and make STEM a
priority for our kids. We need them to keep engaging students in a way that ensures both
girls and boys are equally supported in the pursuit of STEM."
Tech Girls Movement founder and STEM educator Dr Jenine Beekhuyzen says teachers
need to be enabled and supported to do that: "It's challenging for teachers to have to do
the next big thing."
Teachers need the tools, training and confidence to deliver STEM and other subjects in an
inspiring way. Beekhuyzen says there is a push to teach coding, but points to forecasts
indicate half the current coding jobs won't exist in the future.
So what are young people to do? Beekhuyzen says it all comes back to resilience and
adaptability. Her own program inspired Kira Molloy, 20, to get into technology. She is now
on a New Colombo Plan Scholarship, studying at the top-ranking National University of
Singapore. "Before I got involved with the Tech Girls Program, I had never considered
studying computer science and was set on studying medicine," she says. "From the
experiences I had through the Tech Girl program I was able to go to QUT and Google in
Sydney and see amazing technologies and amazing women leading the field. This ignited a
passion for me to pursue a career in technology."
Lifelong learning key to the future – The Australian, 3/7/2020 10/3/20, 11(21 am
https://theaustralian.smedia.com.au/HTML5/PrintArticle.aspx?doc=NCAUS%2F2020%2F03%2F07&entity=ar16502&mode=text Page 5 of 5
At the coalface of girls' education, Strathcona Girls Grammar Head of Digital Learning and
Innovation Michelle Dennis says the most important skills will be those that can't be taught
from a book.
"A lot of future-proofing comes down to giving students the opportunity to encounter new
experiences," she says.
And national award-winning science teacher Sarah Chapman, from Townsville State High
School, says future-proofing involves questioning and assessing information, from
humanities and religion, to arts and sciences.
"A lot of these things are uncomfortable for young people," she says. "It needs to be more
of the norm."