WHERE LEARNING IS THE
HEARTBEAT OF OUR ELC. Located in Canterbury our Early Learning aims to instil a sense of excitement and natural curiosity about the world, giving children the courage to explore, investigate, experiment and wonder. Through a collaborative and supportive partnership with parents, teachers facilitate an exceptional learning environment that enables each child to reach their potential. 
Our School's progressive ELC approach to education is influenced by Howard Gardner's concepts of learning and the Reggio Emilia Approach, in which children are recognised as capable and resourceful, and have many different ways to learn, know and communicate. The learning environment is stimulating, interactive and nurturing, with a balance of child initiated and intentional teaching, creating spontaneous and flexible learning experiences.
Located in leafy Canterbury right besides Camberwell, our Early Learning Centre is co-educational and we offer two options for both 3 and 4 Year Old programs, including a full time five day program. Hours of attendance are 8.45am to 3.00pm for 3 year Old students and 8.45am to 3.15pm for four Year Old students.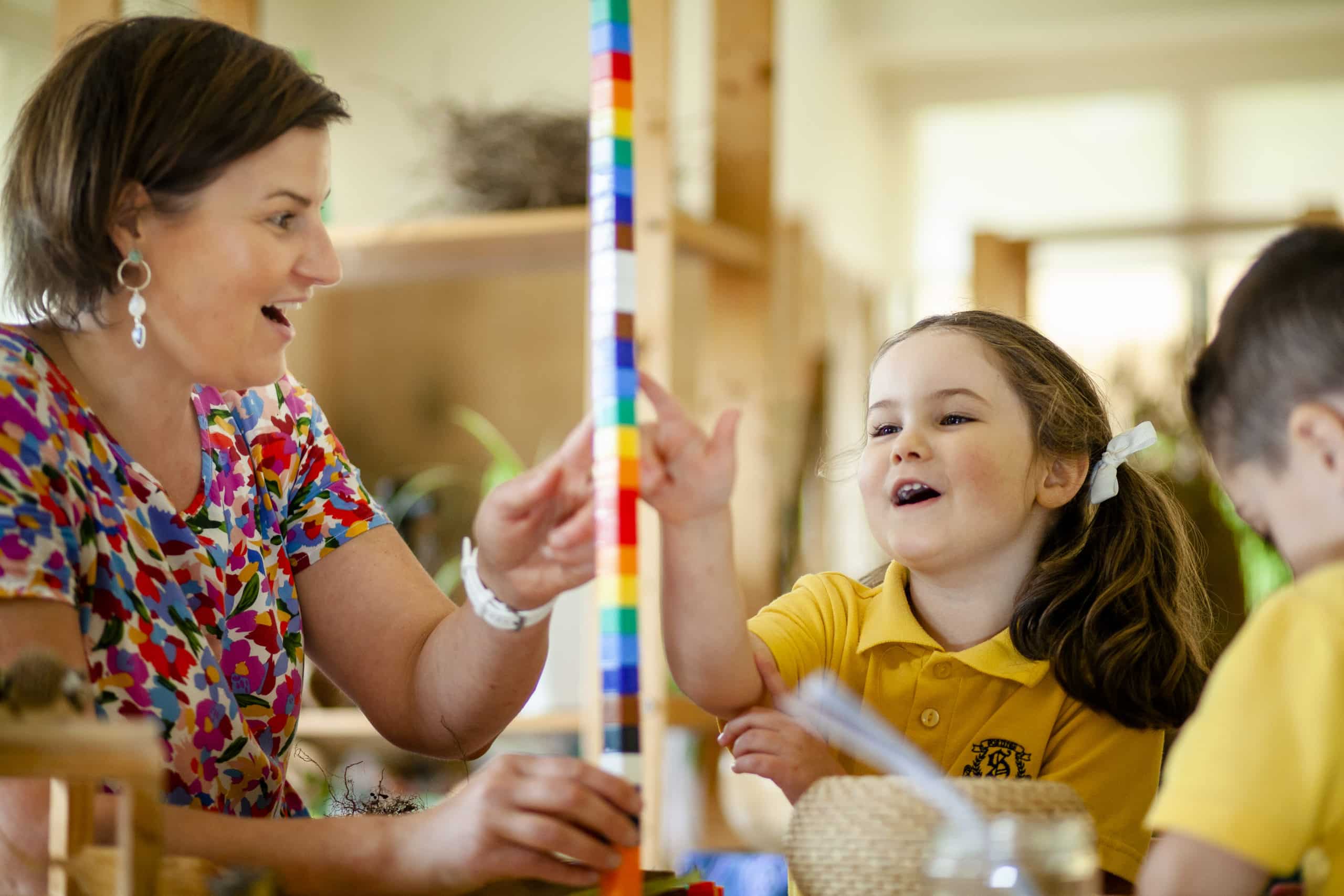 Your child's first year of education is a time of discovery. We foster an atmosphere of mutual respect and trust, building a child's sense of belonging and connection with the world around them. The rhythm of each child's personal growth is respected and catered to in a learning environment that is responsive to a child's natural curiosity and inquiring mind and builds their understanding through a creative and stimulating program.
In partnership with our Junior School teachers, the children in our 3-Year-Old ELC group have the opportunity to attend specialist Library and Sport / Perceptual Motor Program (PMP) sessions at least once a week.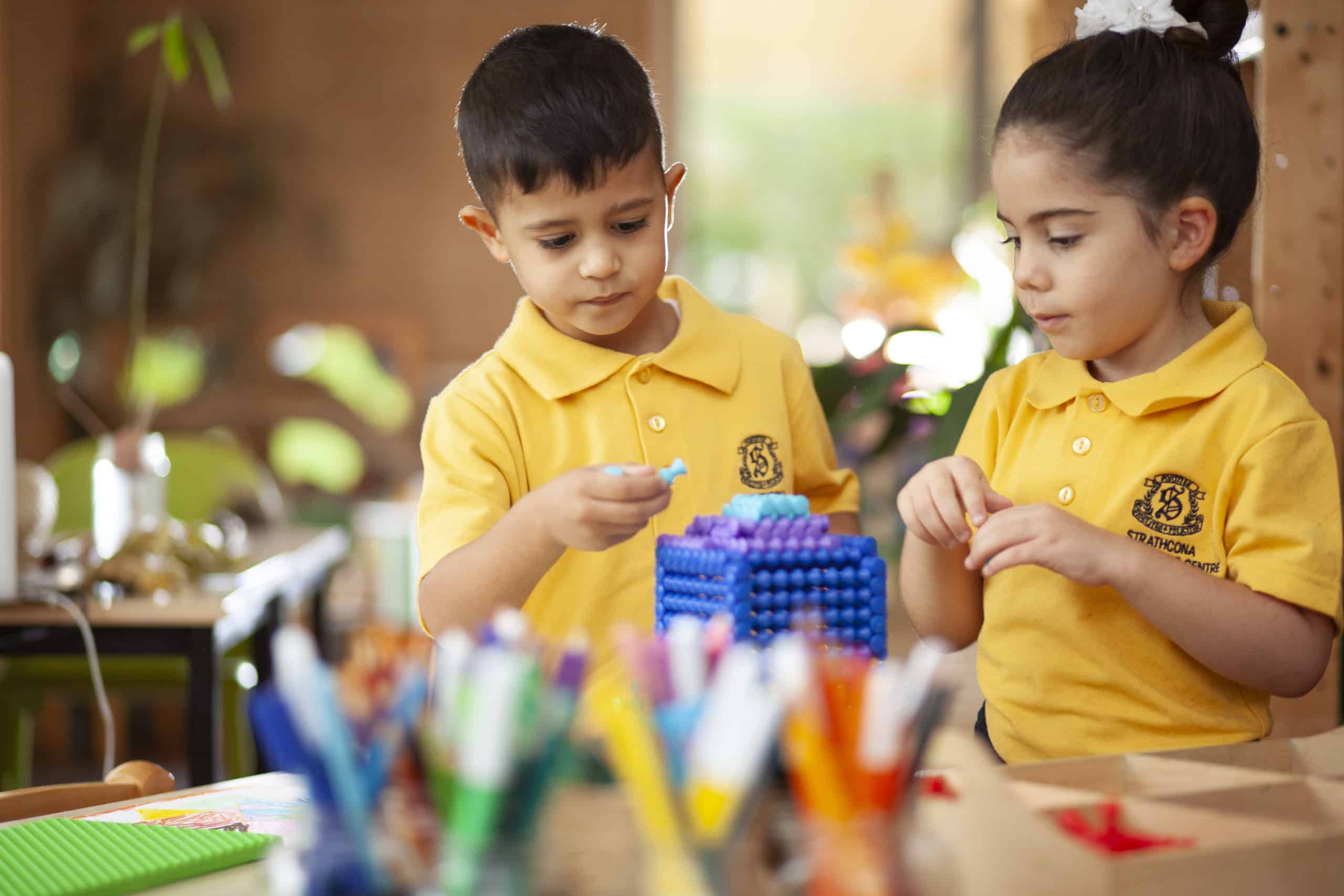 Our students move through from the 3-Year-Old program to the 4-Year-Old Program each year. This is typically the last year before starting at Junior School.  The foundations established during a child's time in the 3-Year-Old Program are further extended and consolidated as they become increasingly confident and develop a greater sense of independence.
In addition to the educational cornerstones of literacy and numeracy, the children in the 4-Year-Old group attend complementary specialist classes, utilising the Junior and Senior School facilities. These include weekly library visits, art, music and Sport/Perceptual Motor Program (PMP) sessions and swimming.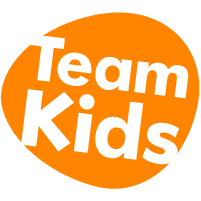 Before and After School ELC Care
We support our parents by providing before and after school care options to students attending the Early Learning Centre and Junior School. TeamKids has partnered with Strathcona in the delivery of a high quality before and after school care program. All families who wish to use these programs, from the Early Learning Centre and Junior School, must be registered with TeamKids. 
When attending TeamKids before and after school care, your children are in remarkable hands. TeamKids' full-time Director of Service is highly experienced in the field, and their number one priority is fun – your child will love the experiences they have on offer every day at TeamKids.
When children join TeamKids' team, not only are they able to explore their world through their designated activity zones and TeamKids Clubs, but they will get to connect, collaborate and learn with others in a supportive and nurturing environment that fosters their individuality and own unique interests.
They will also enjoy an incredible menu, jam-packed with nutritious and delicious food. One thing is for sure, your child will not go hungry.
From the moment you walk through the door, TeamKids provides an atmosphere that is welcoming, relaxed and inclusive.  At every opportunity, TeamKids aim to promote child agency and help to shape their innate leadership skills through a variety of in-house leadership opportunities and fun, engaging rewards programs.
Teamkids offer industry-leading educator to child ratios of 1:10 (industry standard is 1:15), resulting in safer, better supervised experiences for all involved.
All Teamkids programs are fully approved under the National Child Care Subsidy (CCS).
To find out more, register or book, click here
In conjunction with a strong emphasis on literacy and language development, students in the ELC benefit from a range of specialist classes.
Each week, our ELC students take part in a PMP class that encompasses movement, coordination and physical skills. Parental participation is encouraged as both students and staff enjoy the assistance parents can offer.
Children are involved in the reading of a picture story book, followed by a short activity. Each week ELC students are able to borrow a book using their library bag. 
Our ELC students are read a story and then encouraged to represent the ideas within that story with the use of a variety of media and artistic methods. Available in 4 Year Old.
Our early learners are involved in musical activities, including songs and dancing, that foster the learning of musical elements such as beat, pitch, tone and rhythm. Available in 4 Year Old.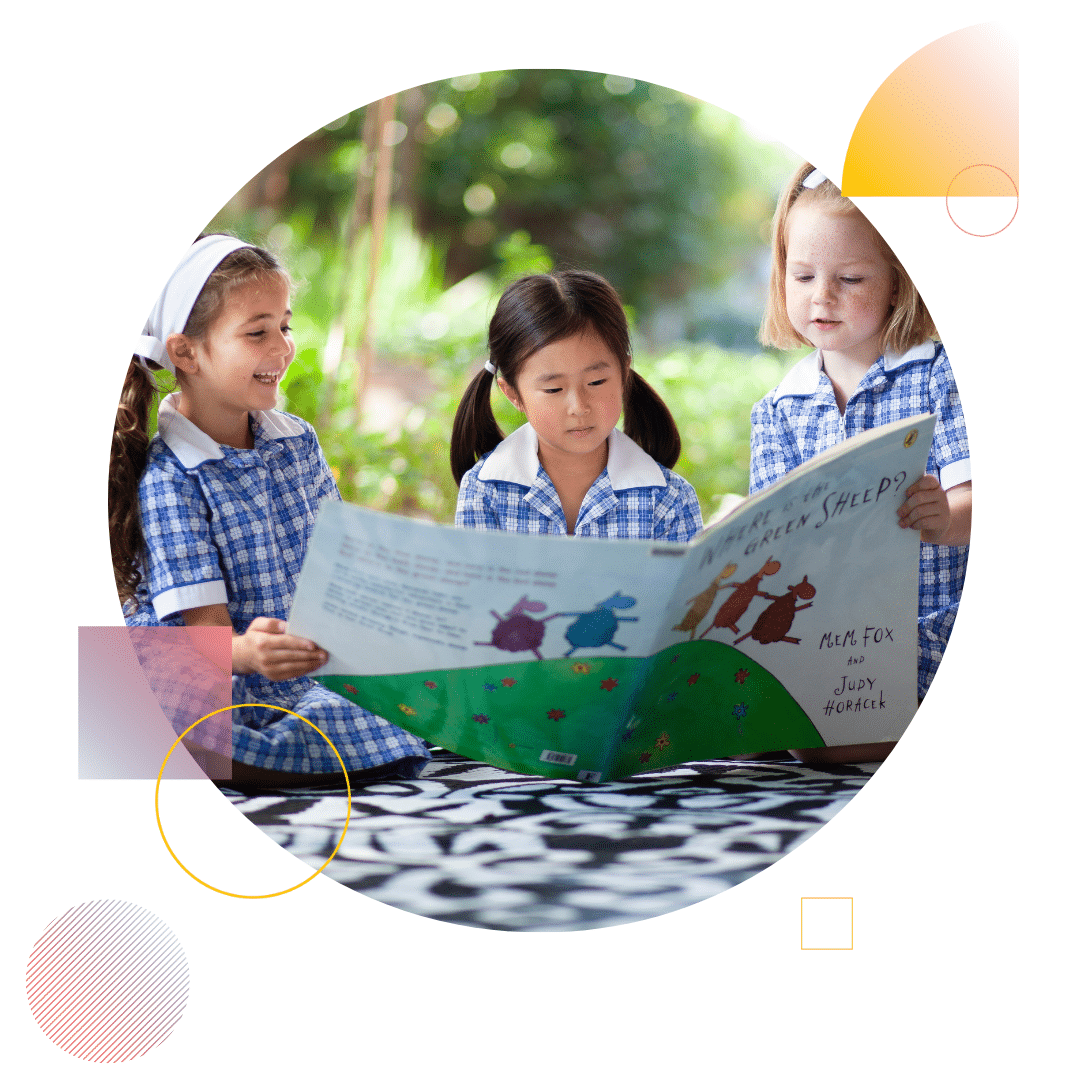 Are you thinking about Prep? Starting school is an exciting and formative year. Learn more about our approach to Prep and how we set our students up for success. Start your Strathcona journey in Prep!
Quality Care and Education
From sessional kindergarten to long day care, the options are plentiful for parents in Melbourne. It could be said that choosing the right one for your child and unique family situation could feel overwhelming. We understand that choosing the right Early Learning Centre can be challenging, so we offer as much support as possible to help parents with their research. We encourage you to ask questions, visit our centre during the next Open Morning and most of all listen to your own instincts – no one knows your child better than you!
At Strathcona, we provide a personal, nurturing environment with consistent, experienced teaching staff. 
Your preschool child is precious and we want you and them to enjoy sharing exciting learning experiences at our ELC. You can feel confident that your child is in safe, capable hands. 
When it comes to our Early Learning Centre there is a clear and flexible framework within a predictable structure to each session. Children have the freedom to initiate ideas in a supportive environment while teachers facilitate a range of choices, allowing children to build understanding about themselves, others and the world.  These experiences are inspired by the Reggio Emilia Educational Approach, where learning is connected rather than confined. In particular, the five learning outcomes of the Early Years Learning framework (EYLF).
There are many different ways to learn, and children prioritise their senses differently. Our goal is to facilitate a nurturing environment where they can build relationships and an understanding of the world they encounter. Learning from and with others is an important part of this journey.
Attending an Early Learning Centre is not just about setting up a strong foundation for the first year of school, it is also about attending a structured program where the environment is tailored to provide quality learning experiences. At Strathcona, it is also about having an environment tailored to provide quality learning experiences. This means access to facilities including the Junior School Library, Music and Art rooms, indoor/outdoor sport fields and even the swimming pool in the Senior School.
Our qualified Early Learning teachers collaborate and work cohesively with our Junior and Senior School teachers to ensure ELC students can make the most of the facilities and pedagogy.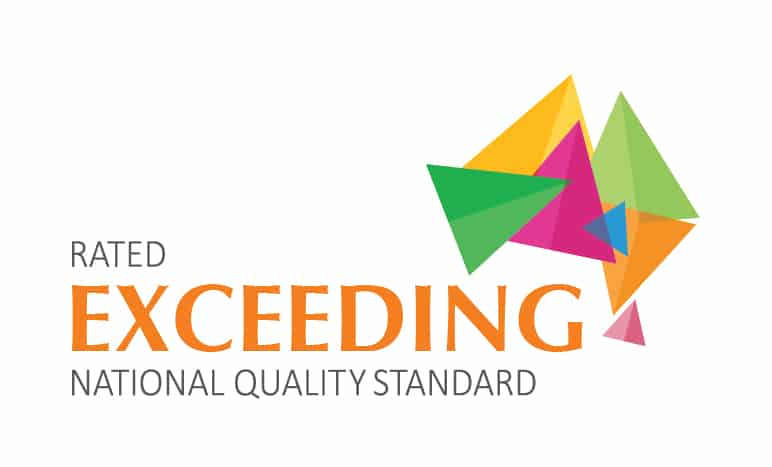 Since the inception of our ELC prior to 2013, we have consistently maintained an 'Exceeding' rating in all 7 quality standard areas. The National Quality Framework (NQF) provides a national approach to regulation, assessment and quality improvement for early childhood education.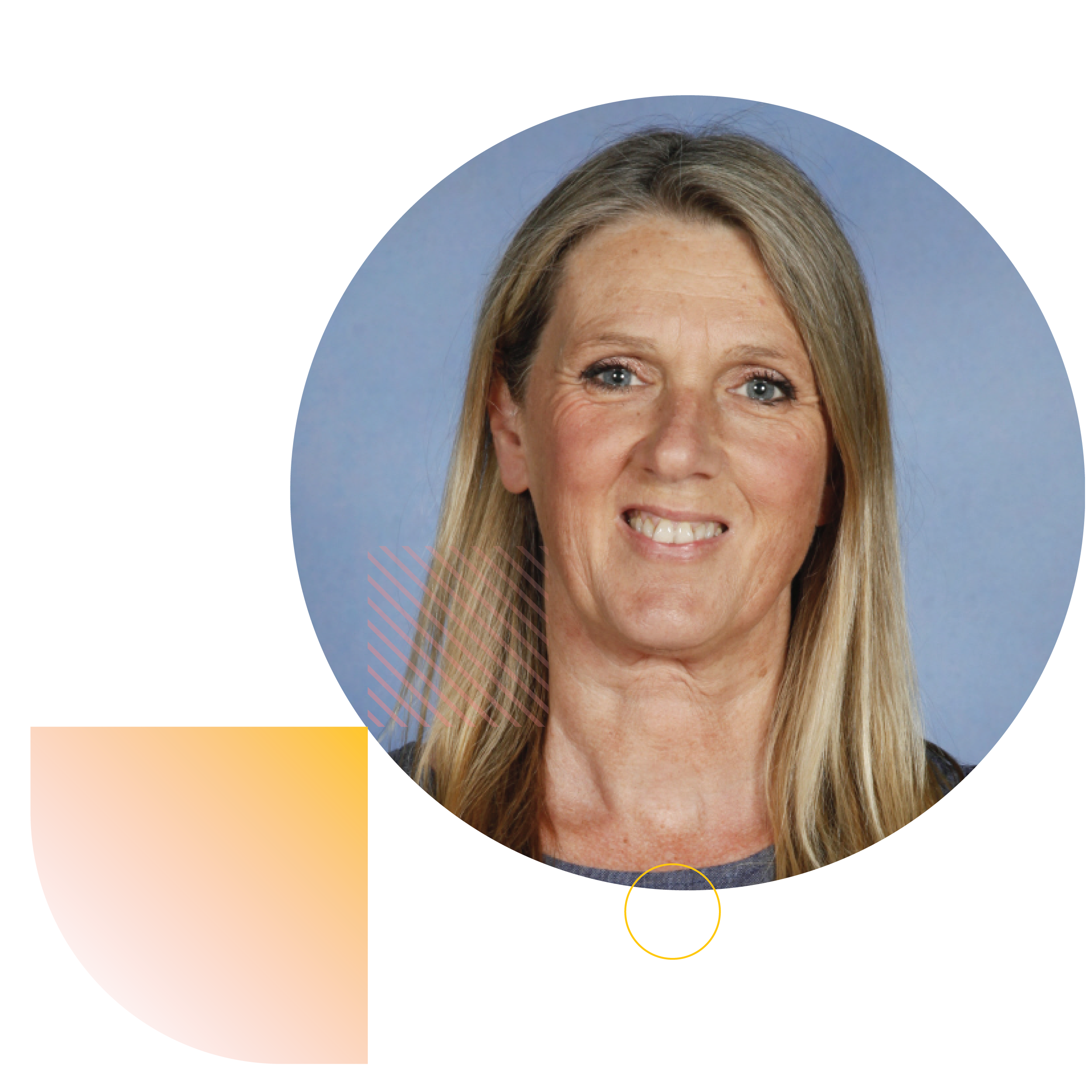 Meet our Director of Early Learning
Our team of fully qualified and experienced Early Learning Centre teachers and co-educators is led by our Director of Early Learning, Mrs Jo Dowling. She can speak directly to what makes our approach to early learning so unique.