Kate Nelson (2010) followed her dream to become a circus artist and studied at The National Institute of Circus Arts Australia, where she completed three years of intense full time circus training.
Kate graduated in 2013 with a Bachelor of Circus Arts majoring in aerial rope, aerial silks and German wheel. In 2014 Kate embarked on her first international contract and boarded the P&O Pacific Pearl cruise ship, where she entertained guests nightly.
The three years of study wasn't enough for Kate and in 2016, she packed her bags and moved to London to undertake focused training on aerial rope at Gravity Circus Center. Upon graduating Kate worked with RougePlay theatre in Birmingham and then Impact Artists as an aerialist. Closer to home Kate performed with Weber Bros Circus NZ in their big top touring show Adrenaline.
Most recently, in 2017 Kate founded her own company, Calligraphy Circus which presents circus with a vintage flare. Alongside shows Calligraphy Circus also provides corporate entertainment acts and workshops.
Whenever Kate is home in Melbourne she performs at corporate functions and is a teacher for the short course program at NICA. Kate is currently preparing to move to China later this year to join a new residency show for the next few years.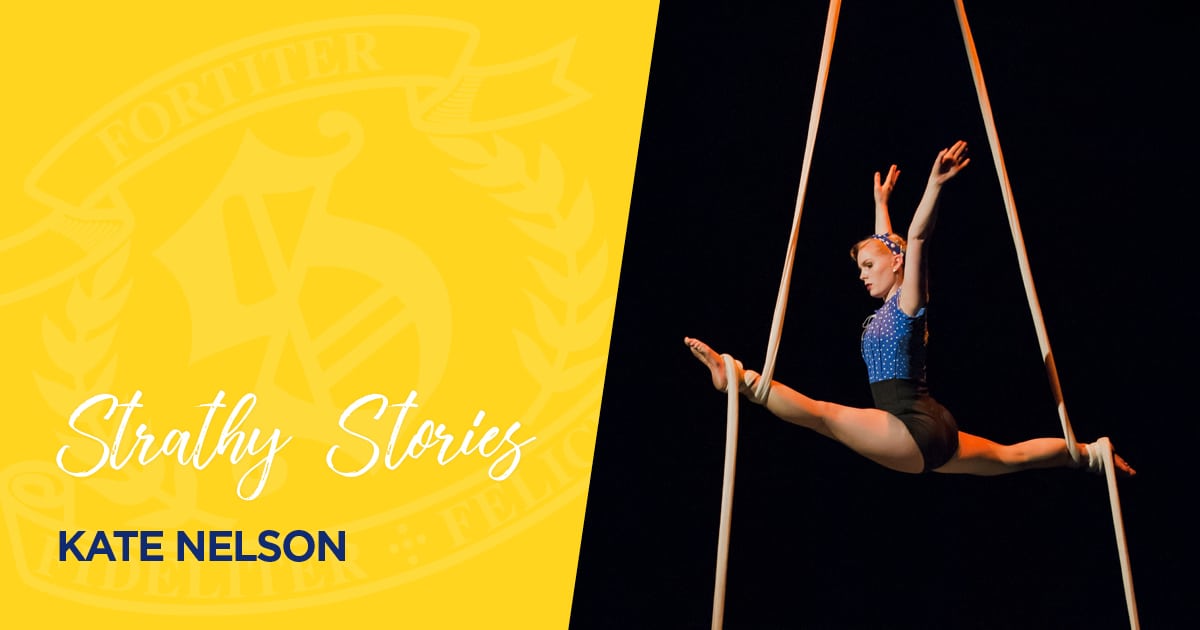 Discover Strathcona at our Open Mornings. Book below to learn more about the unstoppable girls of Strathcona.