Strathcona's delighted to announce a unique new partnership with Women's Property Initiatives (WPI).
WPI is a Melbourne-based not-for-profit that supports women at risk of homelessness by providing them with a home that is safe, high quality and secure for the long term. This housing enables women to live with dignity, participate in society in a meaningful way, and contribute to their communities, while helping to break the intergenerational cycle of poverty and family abuse. WPI currently owns and manages 101 homes across Melbourne for more than 250 women and children.
WPI's mission is, "To build a secure future for women and children in need by developing and providing good quality and long-term affordable housing", a cause that aligns strongly with our school's values and dedication of service to others.
In 2022, WPI's 25th year, Strathcona will focus a significant portion of our student service efforts to support WPI in its quest to help more women in need of a home.
To help support WPI's mission, our students will participate in fundraising, donation of goods, acts of service and promoting further awareness raising in the community. They will also have the opportunity for hands-on learning which may involve activities such as providing design advice, inspecting the homes when they are built, and financial planning.
Our partnership with WPI will help our girls to become more conscious citizens, to be aware of the needs of the broader community, and to consider how collectively we can create better futures for women. It will also build their understanding of important social issues.

In the words of Jeanette Large, CEO of WPI, "This new partnership is a wonderful opportunity to raise awareness amongst young women about the issues surrounding gender equality, women's homelessness and family violence. It is an opportunity to make these young women advocates for change. We are looking forward to working with the Strathcona students and the broader community to improve the lives of the women living in our homes, but also to help us with initiatives that help to break the cycle of disadvantage."
101 Pamper Hampers
Our first act in support of WPI, will be in support of those women who may not receive a gift themselves this Christmas. Together with our students, we have committed to gifting 101 Pamper Hampers to WPI's 101 female tenants this holiday season.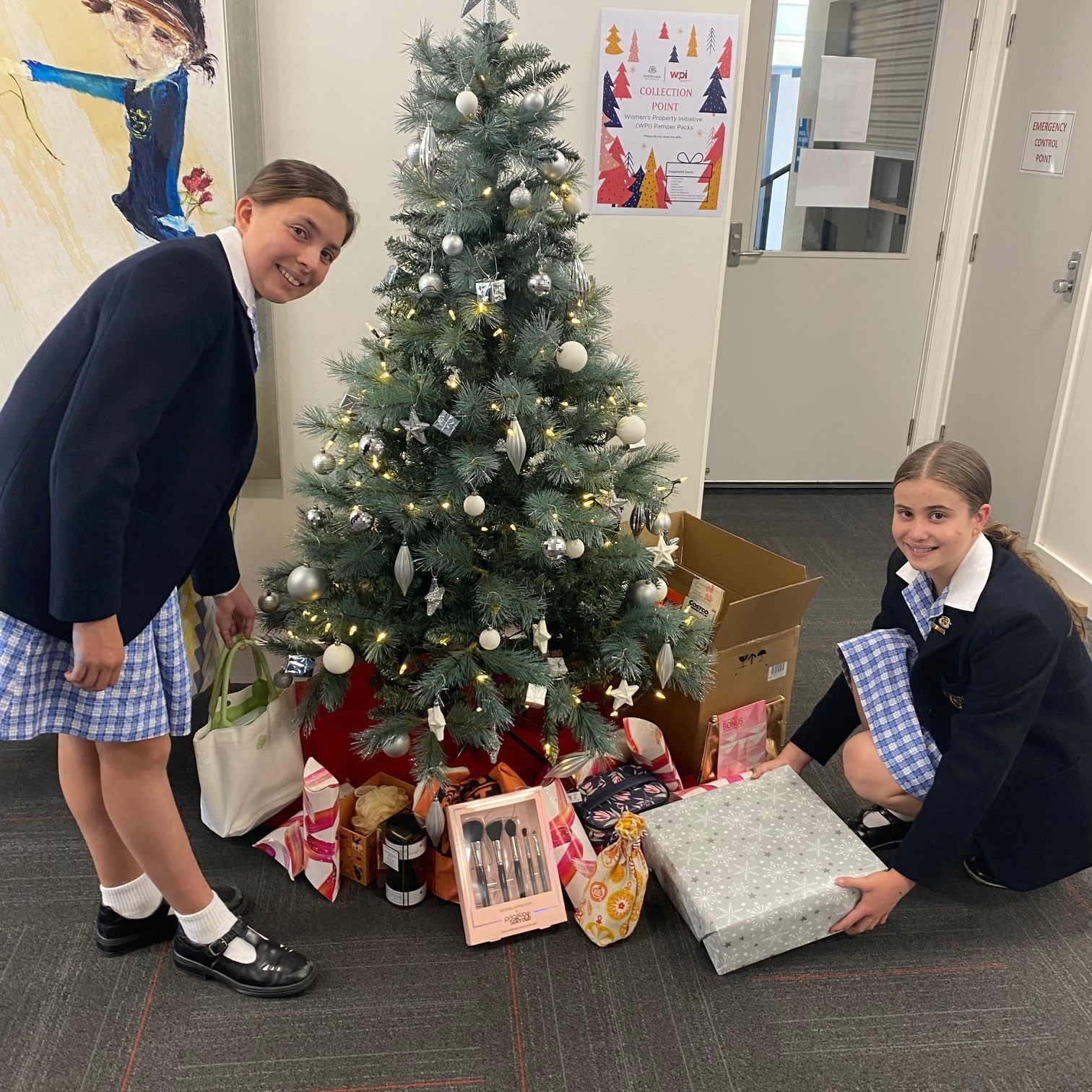 All items will be sustainably packaged by staff into Pamper Hampers and delivered to WPI in time for Christmas, to be enjoyed by women who are often unable to treat themselves. 
This activity marks the beginning of a very special partnership that will make a difference to the lives of women and their families, and further enrich our school community and our girls' experience at Strathcona.