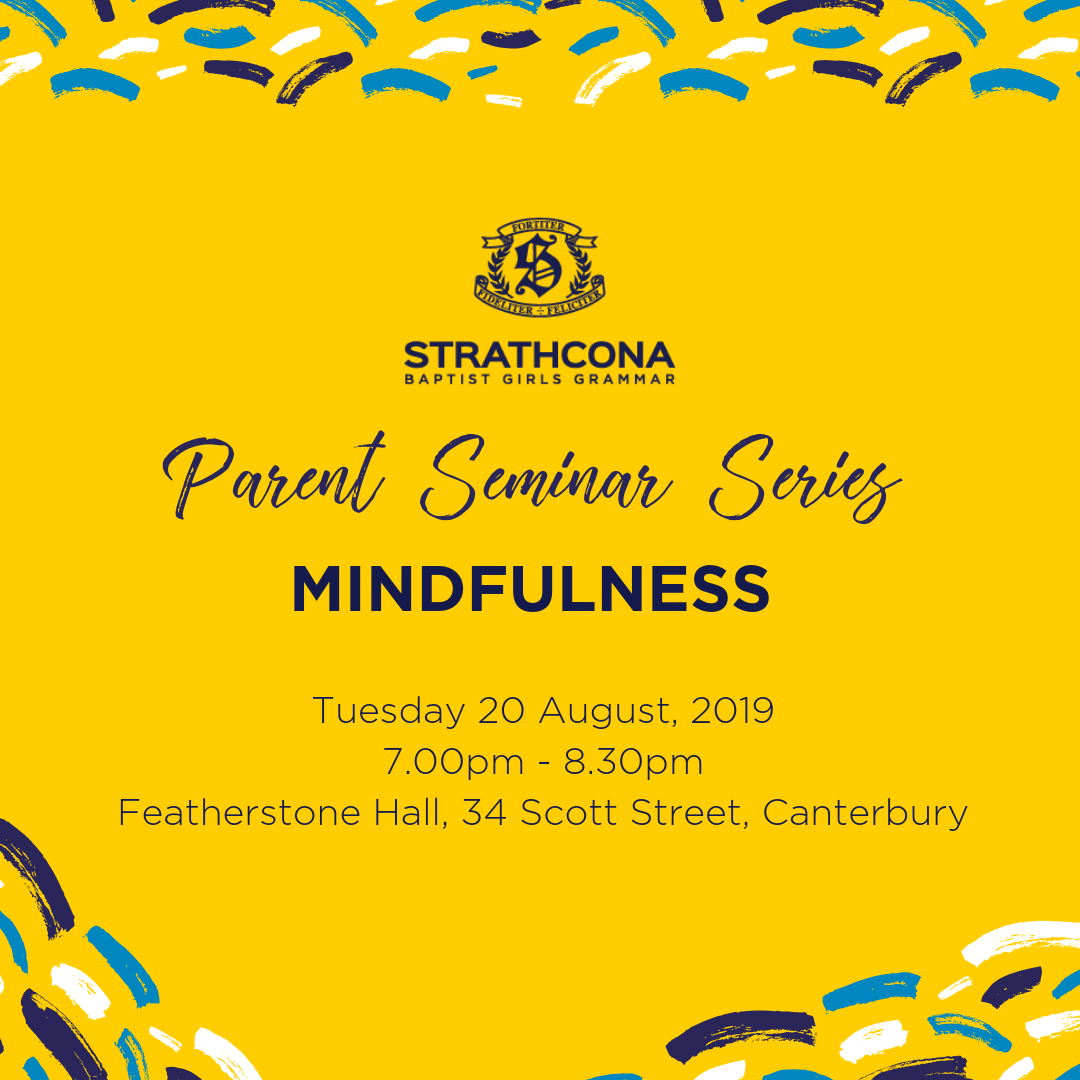 Tuesday 20 August, Senior Campus, 34 Scott Street, Canterbury, 7.00pm-8.30pm
Guest Speaker: Dr Richard Chambers
Mindfulness is being fully engaged and present in each moment of our lives. It includes a series of attention training exercises, applications and cognitive strategies that help us achieve this. A rapidly growing body of research shows that practising and applying mindfulness leads to improved wellbeing, better work performance and improved relationships.
Please join us as Dr Richard Chambers talks about what mindfulness is, why it matters and how it might help your daughters.
Tickets: This is a free event.