Marlena Ahrens ('09) is a passionate World Champion Kayaker and Physiotherapist.
Her passion for kayaking started in Year 9 at Strathcona. The appeal of being part of
a team competing in a five day race was the start of her paddling success.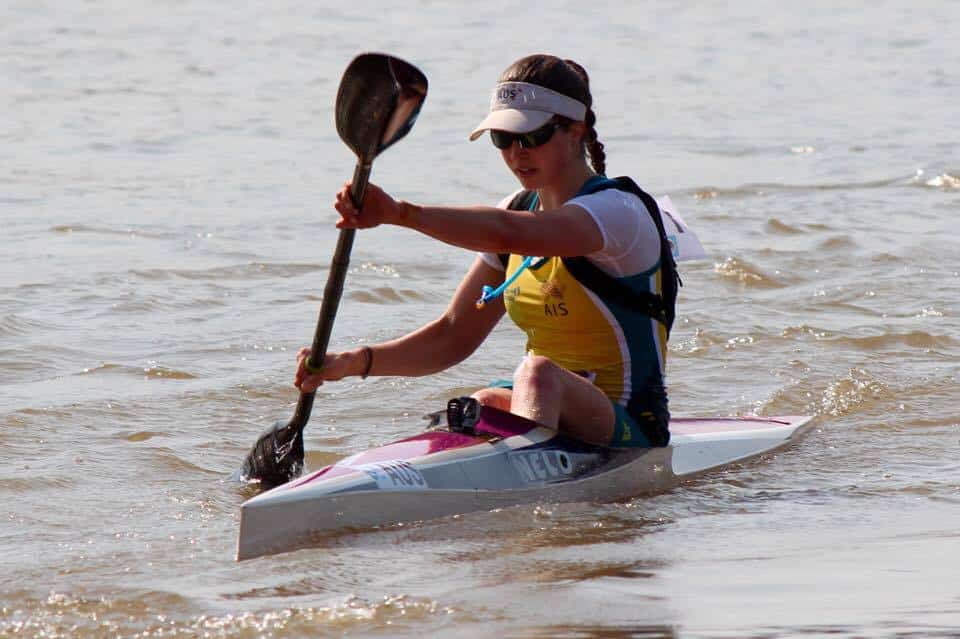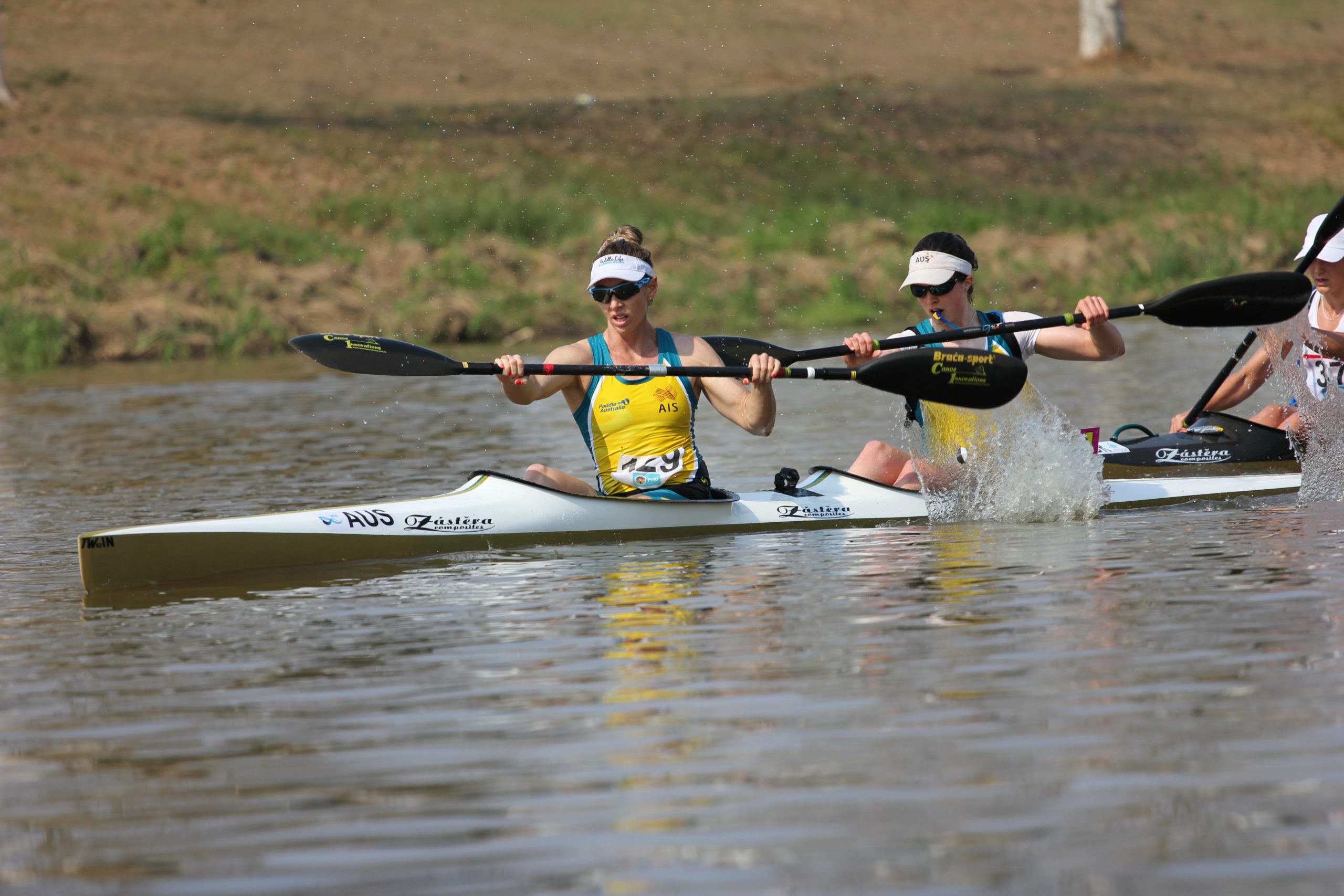 Marlena has since gone on to
compete in the World Canoe
Marathon Cup in Copenhagen,
Denmark (2009) and World Canoe
Marathon Championships in Portugal,
Spain, Italy, Denmark, United States
of America, Hungry and South Africa
(2009–2017).
In September Marlena will
represent Australia in The Australian
Canoe Marathon Team competing
at the World Canoe Marathon
Championships in Pietermaritzburg,
South Africa in both Open Women's
singles (K1) and doubles (K2)
events. Each race is a 26km course
with six portages (a section of the
course where you need to get out
of your boat and run with it for
about 200m).
"Being part of such a supportive
community makes kayaking a sport
that you can take part in throughout
life," says Marlena.
It is part of the reason Marlena
continues to rise early and train.
"I keep paddling because I love it!
It is such an amazing sport."
A typical training regime consists
of waking at 4.45am with the aim
of completing on average 80-110km
a week in the boat plus two to
three gym sessions and two
running sessions.
After leaving Strathcona and
between training Marlena completed
a Bachelor of Science; Major in
Human Anatomy and Doctor of
Physiotherapy from The University
of Melbourne. She now works fulltime
as a Physiotherapist on top of
her heavy training schedule.
Marlena specialises in working with
people who have had spinal cord
injuries who have become para- or
quadriplegics. She enjoys working
with clients to help them achieve
their desired lifestyle. Whether this
be everyday activities or elite sport,
Marlena strives to work with her
clients to reach these goals.
Being an elite athlete herself
Marlena understands the demands
required to train and compete. She
also has a keen eye for technique,
and incorporates this into both
clinic and kayak-based treatments/
sessions. Marlena has also gained
valuable experience working in a
tertiary hospital with patients after
orthopaedic surgeries, neurological
conditions and spinal cord injuries.
Marlena continues to train and is
preparing for the 2019 World Canoe
Marathon Championships and facing
her biggest challenge which "is
forgetting which bend of the Yarra
has that hidden log underwater when
I'm training in the mornings and it's
still pitch-black … Good to say though
that I haven't had any surprise swims
along the way yet."
Read more about Strathcona's impressive alumnae