"Life moves pretty fast.

 If you don't stop and look around 

once in a whi

le

, you could miss it." – Ferris Bueller
This is one of Mr Scott Pannam favourite quotes. As Head of Arnold House and a long standing Strathcona English teacher he has great appreciation for the 'moments' in life. He cherishes working with adolescents and the joy they bring to life. 
As a finalist in the Australian Educator Awards for Best Wellbeing Program, Scott is proud to be part of the team committed to nurturing students' learning through physical and mental wellbeing.
What do you enjoy most about teaching? 
From the moment I started teaching, it has always been primarily about the interaction with students. They are joyous and kind and they have a sense of fun which makes every day a joy to be at work. Yes, the marking and other administrative requirements are sometimes onerous, but the students have always made it worthwhile.  
I know that it has become a cliché, but I also feel that I am doing something worthwhile; something that helps my students for their lives beyond School. One of the great aspects of teaching is that you can develop relationships that support students beyond the classroom. This is one of the reasons I have always been involved in sport and other co-curricular activities, as this is a wonderful way to get to know students further.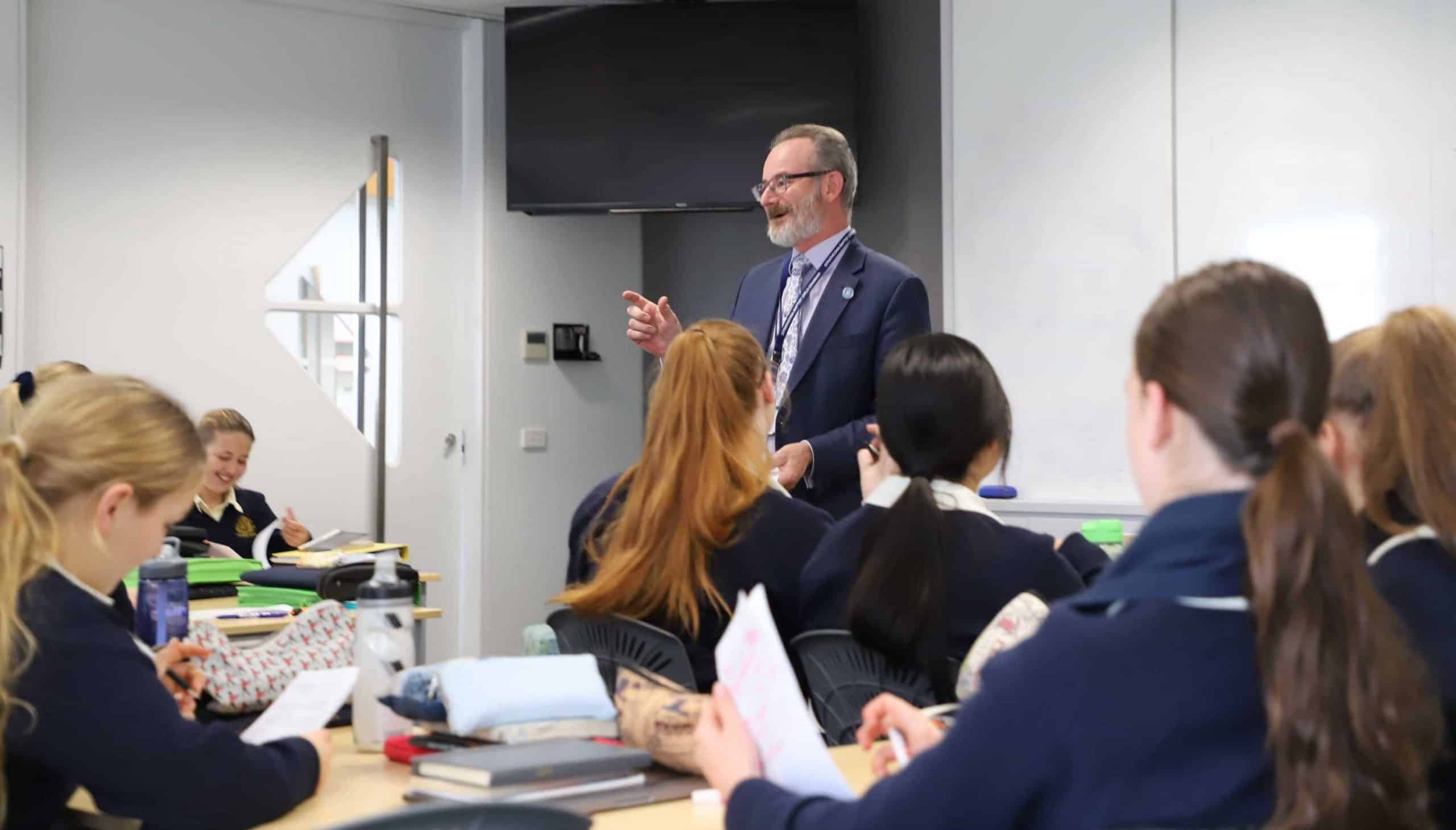 What's different about teaching at Strathcona? 
The students at Strathy are the reason I have been here for so long. The fact that at the end of every lesson, they say 'thank you' as they leave is just one example of how kind and thoughtful they are. I know that there are wonderful students everywhere, but the Strahy girls seem pretty special to me. 
I have also enjoyed the camaraderie with staff I have had in many departments. Staff here are very supportive and always willing to offer their time and guidance. I have been especially blessed in the English department over many years. We are very proud of our results in Year 12, but know that this is significantly the result of the way the entire department works together.  
How long have you been in your role at Strathcona? 
As a teacher, I am happily into my 27th year at Strathcona.  
I am currently working as Head of Arnold House in a new role at the School. Previously, I was Year 12 Coordinator for ten years and have overseen the Learning Management Systems at the School in various roles. 
What inspired you to become a teacher?  
I came to teaching a little later than most, but it must have been there at the back of mind for some time. I had some inspirational teachers at school and actually did my Year 10 Work Experience with a Physical Education teacher at a Primary School. I also spent a gap year after school as an assistant teacher at Timbertop, Geelong Grammar's Year 9 Campus. 
What inspires you now in teaching? 
It is my students who inspire me. No matter what is happening or how I may feel, the students always lift my spirits and give me joy. Despite the doom and gloom sometimes presented about the future, they give me hope. 
Technology is also inspiring in Education, as it can provide so many more opportunities for teaching and learning. It does sometimes create more work, but new technology needs to be embraced by all of us. This is certainly the greatest change in my time teaching. 
Do you have a highlight/memorable moment from your time at Strathcona?  
This is a tough one, as there are so many. I have thoroughly enjoyed so many classes; in many that I have been laughing uncontrollably with joy. In my senior classes, I often do The Age quiz in a break during a double lesson which has created so much fun over the years. One year, our 'Quiz Master', Gigi Silk, had broken her ankle playing soccer and we called her at home to read the questions from her sick bed to all of us on speakerphone!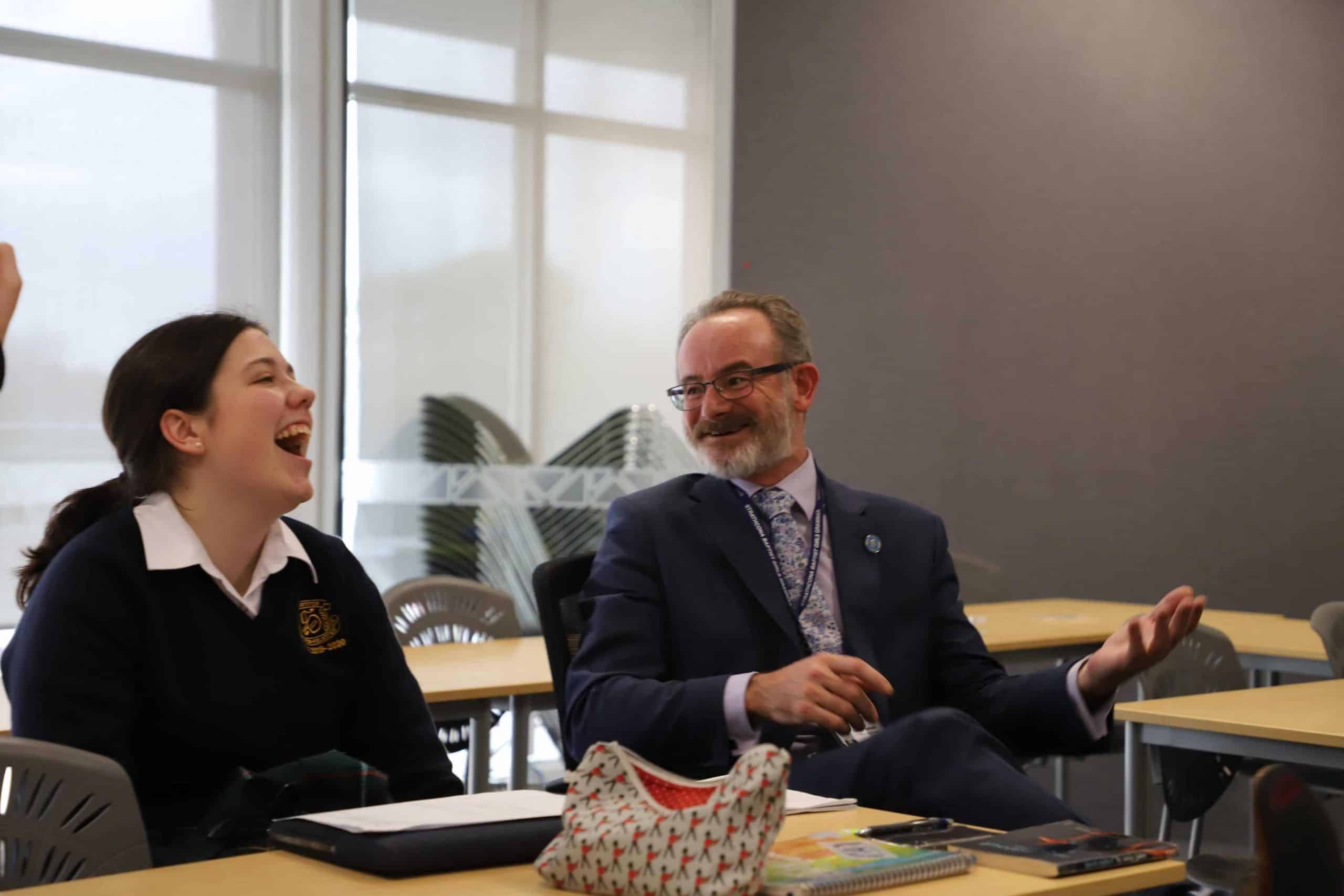 However, it is probably co-curricular activities that are the most memorable. There are so many here, but the highlight is the GSV Tennis final in 2005. It was my first year taking the Senior Tennis team and we somehow made it to the final at Melbourne Park. It all came down to the last match, on what is now Margaret Court Arena. All of the other games had finished and we were all gathered around this last match to decide the winner…and we won 7-5! 
A close second is again our tennis team coming second this year. They were brilliant! 
What do you enjoy doing outside the classroom? 
Obviously, sport is a passion of mine. I try to ride my bike as often as possible, as this gives me joy and helps to keep me fit. I have done many Around the Bay rides and the Alpine Classic a few times. I also play tennis at Kooyong with a few old school friends. 
I also love watching the Tigers win at the MCG! 
What advice would you give students? 
Your teachers are here to help you. Ask for help when you need it. We are always ready to help and will do all that we can to support you.