"Always keep learning" is the message from Head of Gilbert House, Ms Mary Ann Oakley. Growth mindset is essential to the future of work and something Strathcona instills in its students.
Strathcona is a finalist in the Australian Educator Awards for Best Wellbeing Program and Mary Ann is a key member of the team committed to nurturing students' learning through physical and mental wellbeing.
What do you enjoy most about teaching?
I love working with the students of all ages. They ask amazing, challenging questions and we can have some very interesting discussions especially in my subject of passion – Psychology – where the lesson often becomes hijacked as we explore some interesting idea that a student raises out of left field.
What's different about teaching at Strathcona?
The differentiating quality of Strathcona is the size of the school which allows staff and students to really get to know each other. Every student can find their place and feel safe and welcomed. The staff are especially wonderful to work with and all are passionate about their subject. They work incredibly long hours to deliver quality education.
What inspired you to become a teacher?
The holidays! Yep – terrible thing to admit but I had two babies and I wanted to have as much time with them as possible but also needed to work full time. So I went and trained as a teacher so I could have all their school holidays with them as they grew older. The passion for teaching came later.
 What inspires you now in teaching?
It continues to be the thirst of knowledge by the students and their wonderful personalities. No two days are the same.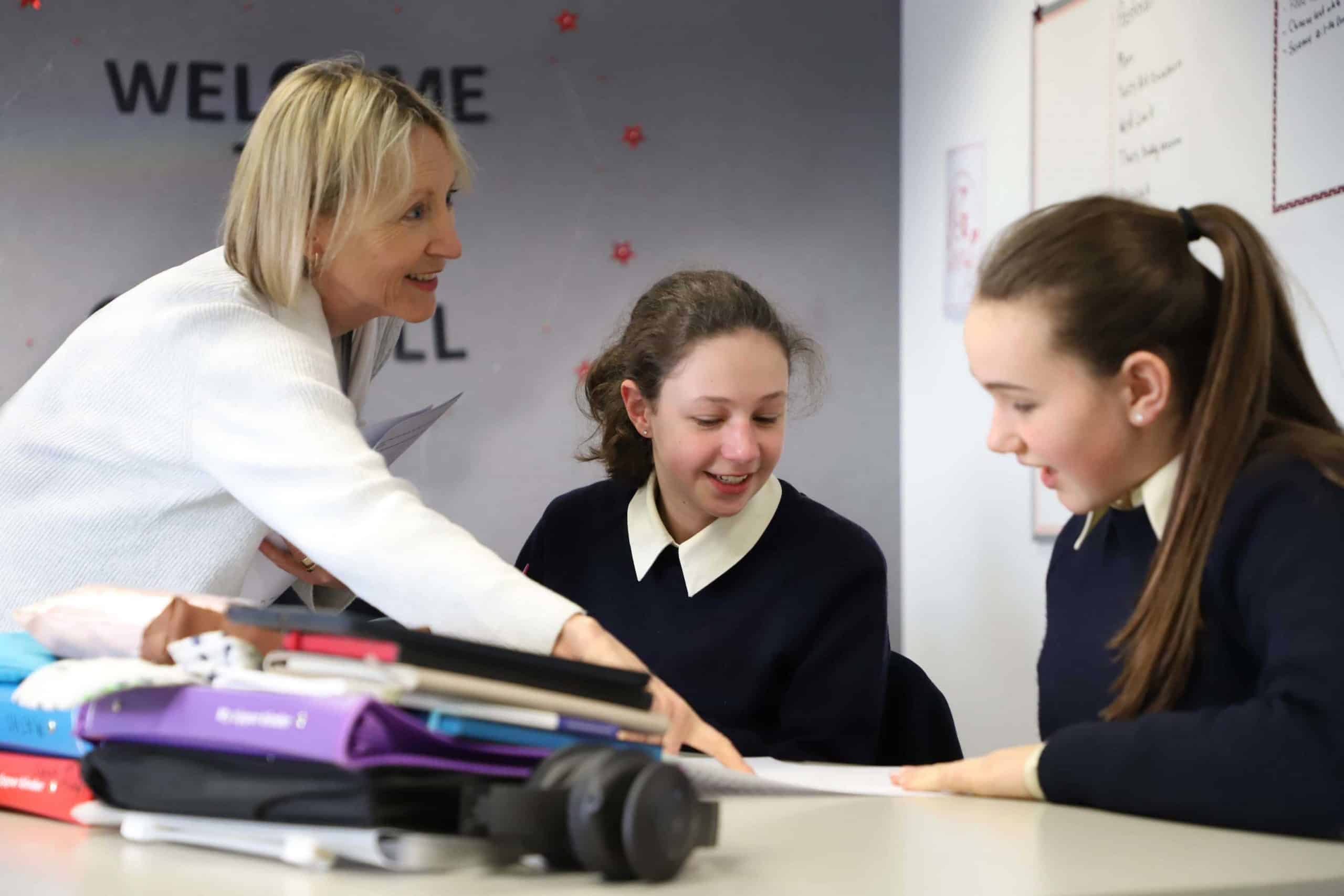 Each day brings new challenges, tasks and delightful experiences. It is a joy to see students enjoy learning new information and teaching also makes me continue to study and learn, keeping abreast of new developments in Psychology.
Do you have a highlight from your time at Strathcona?
So many highlights. Perhaps the most memorable is seeing the Year 12 students at their Valedictory Dinner. After a year of hard work, tears and laughter it is delightful to see these young women celebrate the end of their school journey as they stand on the precipice of the rest of their lives. It is also a pleasure to see the relief on the faces of the parents.
What do you enjoy doing outside the classroom?
When not at school (or doing schoolwork at home!) I love being with my husband, daughters and our dogs. We do a lot of walking at the weekends outside of the hustle and bustle of Melbourne city escaping to dog-friendly (and often not dog-friendly!) places to exercise the dogs and ourselves. Being Kiwis we are passionate about our rugby so weekends will usually involve an All Blacks or Crusaders game.
What advice would you give students?
Chill. Having had two daughters go through VCE and all the trials and tribulations this system can bring, they are now successful young women involved in areas of industry they never dreamed of when at school. So my advice to all our young women here at Strathcona would be to work hard and do your personal best but don't compare and don't despair. There are so many pathways and so many opportunities regardless waiting for you. You are not your ATAR!
One last note…
Always keep learning.