Age not the only factor in school start decision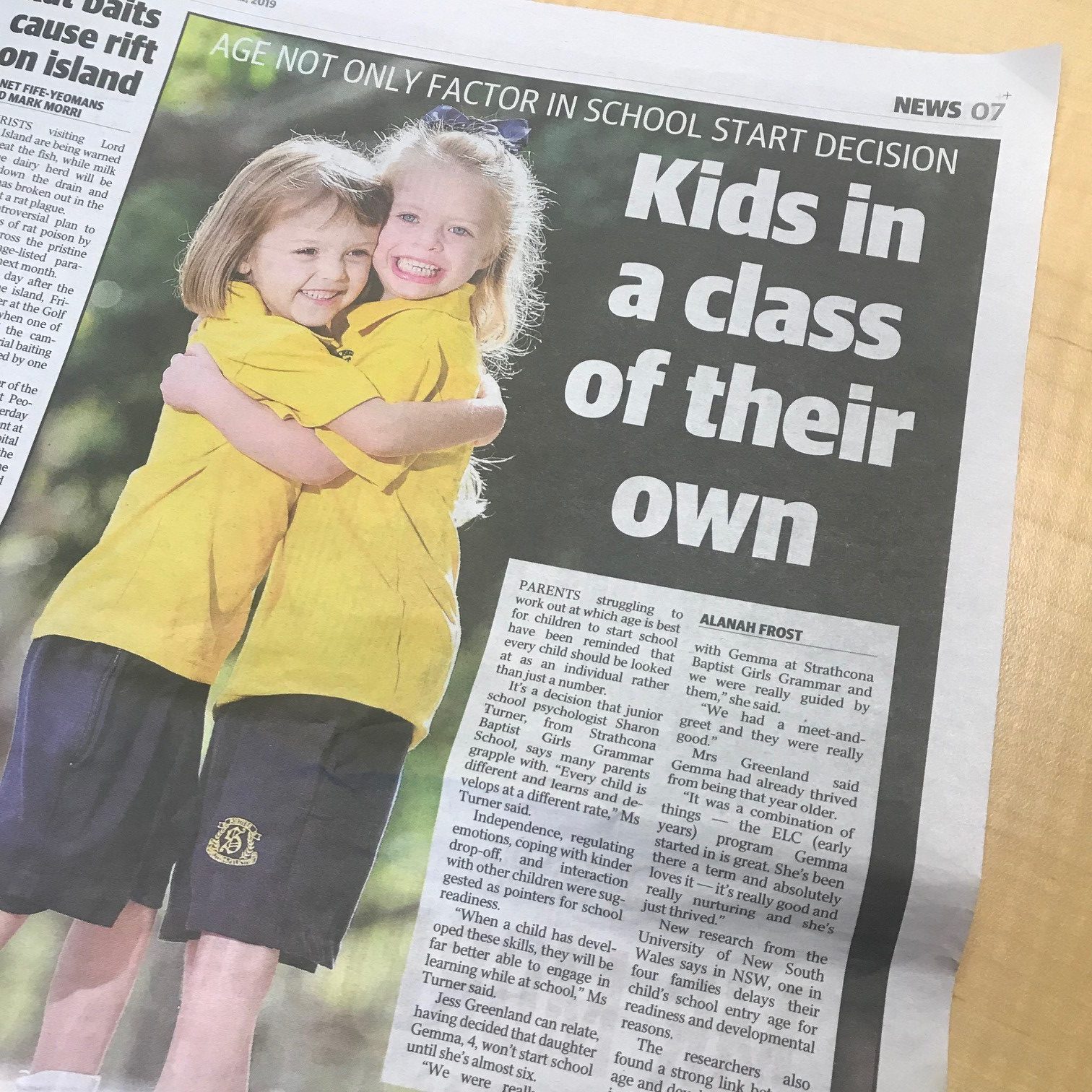 In the media: Herald Sun, Monday 22 April 2019, page 7, Gold Coast Bulletin, Carins Post, The Daily Telegraph, The Advertiser, The Courier Mail
Parents struggling to work out at which age is best for children to start school have been reminded that every child should be looked at as an individual rather than just a number.
It's a decision that junior school psychologist Sharon Turner, from Strathcona Baptist Girls Grammar School, says many parents grapple with.
"Every child is different and learns and develops at a different rate," Ms Turner said.
Independence, regulating emotions, coping with kinder drop-off, and interaction with other children were suggested as pointers for school readiness.
"When a child has developed these skills, they will be far better able to engage in learning while at school," Ms Turner said.
Jess Greenland can relate, having decided that daughter Gemma, 4, won't start school until she's almost six.
"We were really lucky with Gemma at Strathcona Baptist Girls Grammar and we were really guided by them," she said.
"We had a meet-and-greet and they were really good."
Mrs Greenland said Gemma had already thrived from being that year older.
"It was a combination of things — the ELC (early years) program Gemma started in is great. She's been there a term and absolutely loves it — it's really good and really nurturing and she's just thrived."
New research from the University of New South Wales says in NSW, one in four families delays their child's school entry age for readiness and developmental reasons.
The researchers also found a strong link between age and developmental skills in the first year of school.