Recently I read a research paper Future Skills Framework 2030 released by the Foundation for Young Australians. In it, they discuss the vital need to adequately skill and educate young Australians to be able to cope with the rapid changes in society and find meaningful employment post-secondary schooling.  Whilst this is not new, we have been hearing for the past ten years of the need to overhaul our traditional education system, one of their four "platforms" spoke about the need to provide relevant and immersive enterprise education. Reading this, I was satisfied that Tay Creggan's Envision program certainly addresses this need.
Envision is a bold new program which seeks to purposefully re-think traditional creative elective subjects including Art, Drama, Music and Food Technology, and explicitly teach the skills fostered by these subjects with the purpose of using them to run either a commercial or social enterprise. A student undertaking Drama would, therefore, be taught oral persuasive skills such as how to devise an elevator pitch or ways that body language can be used in an interview to portray a positive image so that the skills are tailored to be of future use.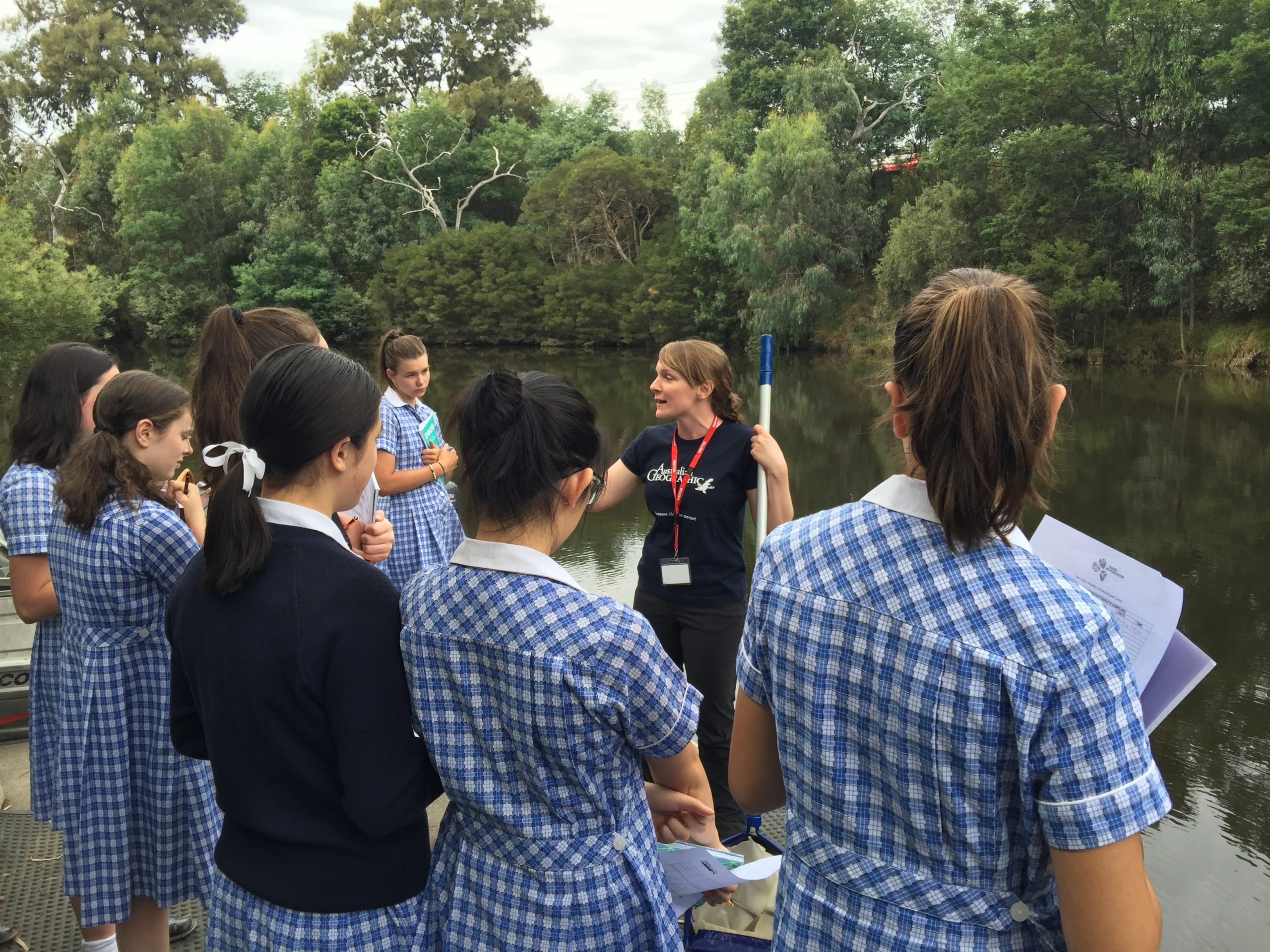 The Envision@TC Program is structured as a year-long journey, where knowledge is accumulated and then used.  In Term 1, students spend the term exploring themselves and their community and finding their voice.  The Hawthorn campus lends itself nicely to this.  We have the opportunity to explore the Melbourne CBD, the Yarra River and its environs, the local areas of Richmond and Hawthorn. Students are also given the opportunity to develop their own self-awareness, with a focus on team performance and relationships. Towards the end of the term, all students have the opportunity to visit a range of Melbourne business – a not-for-profit, social and commercial – as Marian Wright Edelman said: "You can't be what you can't see."
"You can't be what you can't see."
One exciting aspect of Envision@TC is our new partnership with the League of Extraordinary Women.  Co-founded by the owner of Cupcake Central, Sheryl Thai, the League of Extraordinary Women is a mutually supportive, connected community of entrepreneurs supporting each other. This partnership allows our students to work with female mentors and to hear first-hand about the journeys of inspirational women who have created their own enterprises. In Term 2, whilst our students are up-skilling and focussing on what creative skills they may need to devise and run their own enterprise, mentors from the League of Extraordinary Women will work with them to shape and grow their ideas. 
By Term 3, all TC students will have formed companies and will be setting off on their own entrepreneurial journey. Using the $20 Boss program , the students will be taught specific business skills, including financial management to create their enterprise. Encouraged to be both critical and creative thinkers, students will need to test their enterprises in an authentic setting and assess how successful they have been.
Mrs Karyn Murray, Head of Tay Creggan