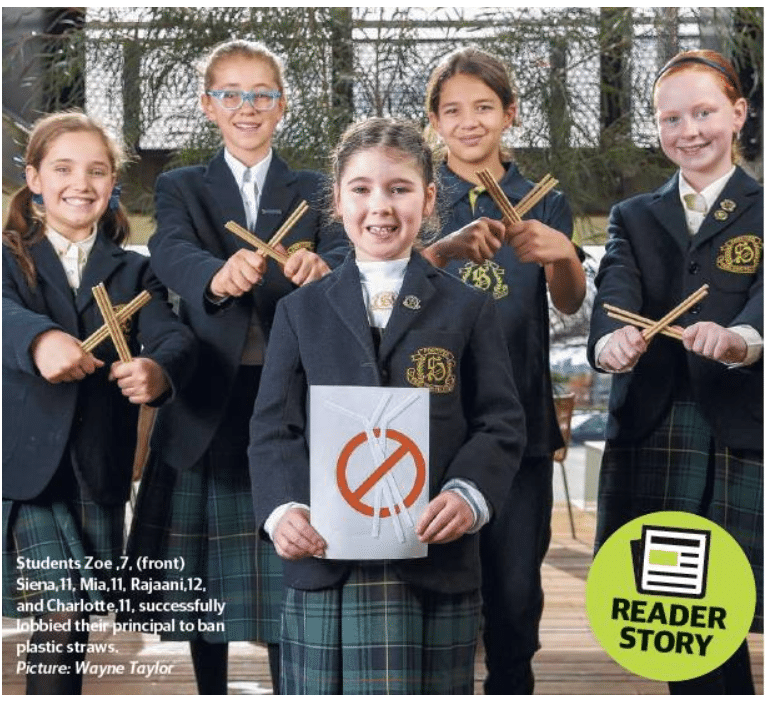 Strathcona Baptist Girls Grammar School Year 2 student Zoë, along with the support of the Year 6 Green Team — Sienna, Mia, Rajaani and Charlotte — recently wrote a letter to Strathcona's principal Marise McConaghy, asking for consideration to remove plastic straws at the school canteen.
Zoë approached the Green Team and the students took their idea to the head of junior school, Geoff Little.
After a collaborative meeting with the principal Mrs McConaghy on the impact single-use straws have on the environment, particularly the ocean and marine life, a decision was made to remove straws from the school canteen, reducing the amount of plastic impacting the environment.
Marise said: ''I am so pleased that our students had the courage to voice their ideas and concerns.
"We admire witnessing them advocating for topics they are passionate about, and their leadership around banning plastic straws from our canteen is an example that will inspire other students to speak up for what they believe in too."
In future, Zoë and the Green Team are looking at more ways to reduce the school's single plastic use items, such as biodegradable cutlery.