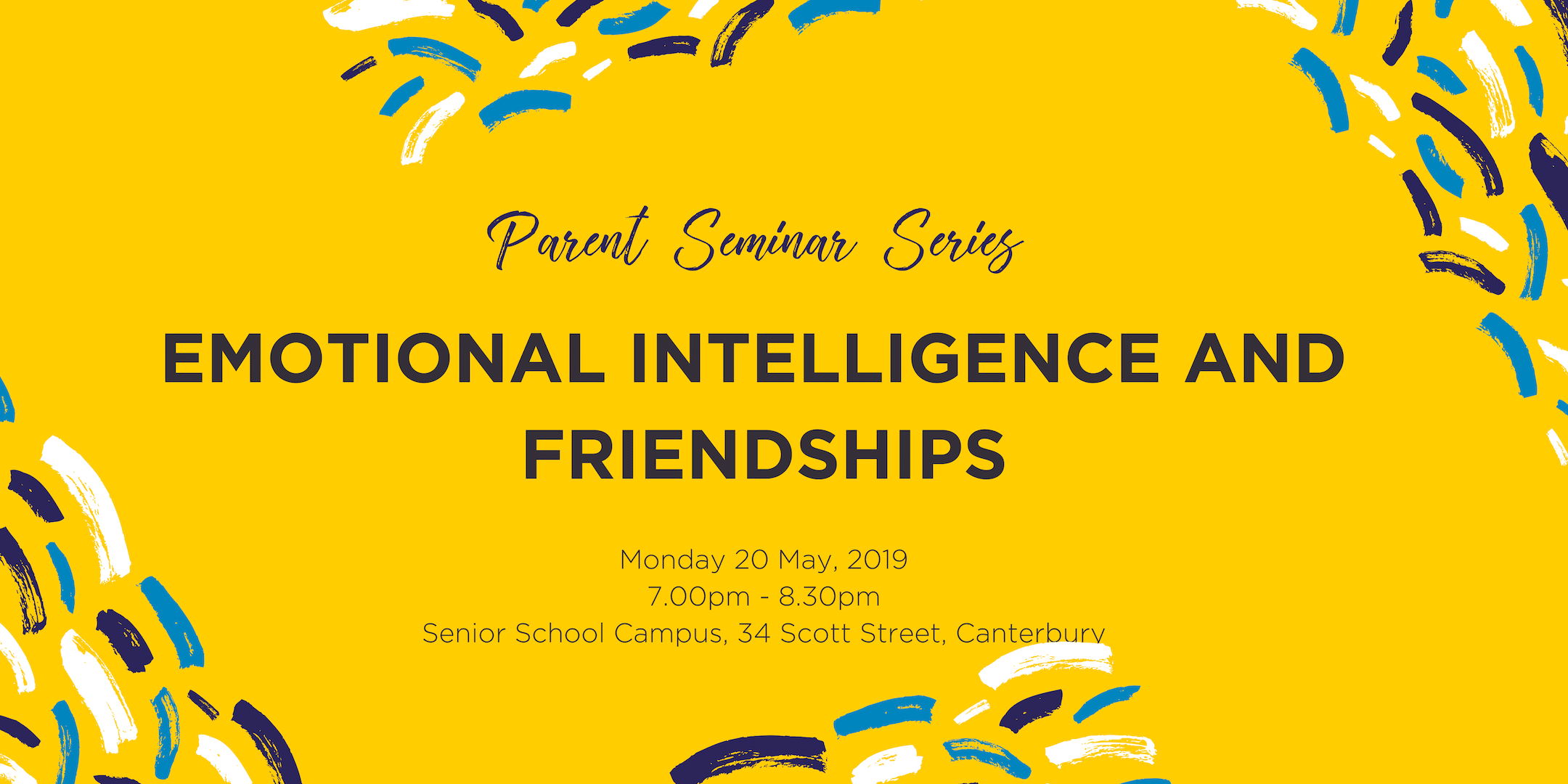 Please join us for our Parent Seminar on Emotional Intelligence and Friendships with guest speaker Maryanne Kapoulitsas and Professor Con Stough.
Friendships are complex interpersonal networks that are developed during early childhood and refined during the middle childhood and adolescent years. The process by which friendship skills are tried and tested includes emotional highs and lows which can be tough to observe as a parent. There is strong evidence to show the value of developing emotional competencies for growing healthy and secure friendships. Maryanne will provide practical strategies for parents to support their daughters to develop skills to effectively identify, understand, regulate and use emotions to develop and maintain healthy and genuine friendships with peers. Maryanne is an Emotional Intelligence Schools Consultant from Swinburne University. Professor Con Stough is a Professor at the Swinburne Centre for Human Psychopharmacology and Professor of Psychology.
Tickets: This is a free event. To book please click here .