Our Year 9 campus, home to our leading edge entrepreneur program TC Envision, Tay Creggan will open its door to the public on Sunday 31 July from 10am to 3pm.  
An architect passion project, a home for his family influenced by his travels was what Tay Creggan was destined to be. This original plan however did not come to fruition. In 1892 funds ran dry and the building stood incomplete. So how did this unfinished project become one of Melbourne's  finest examples of the Victorian Queen Anne Revival style?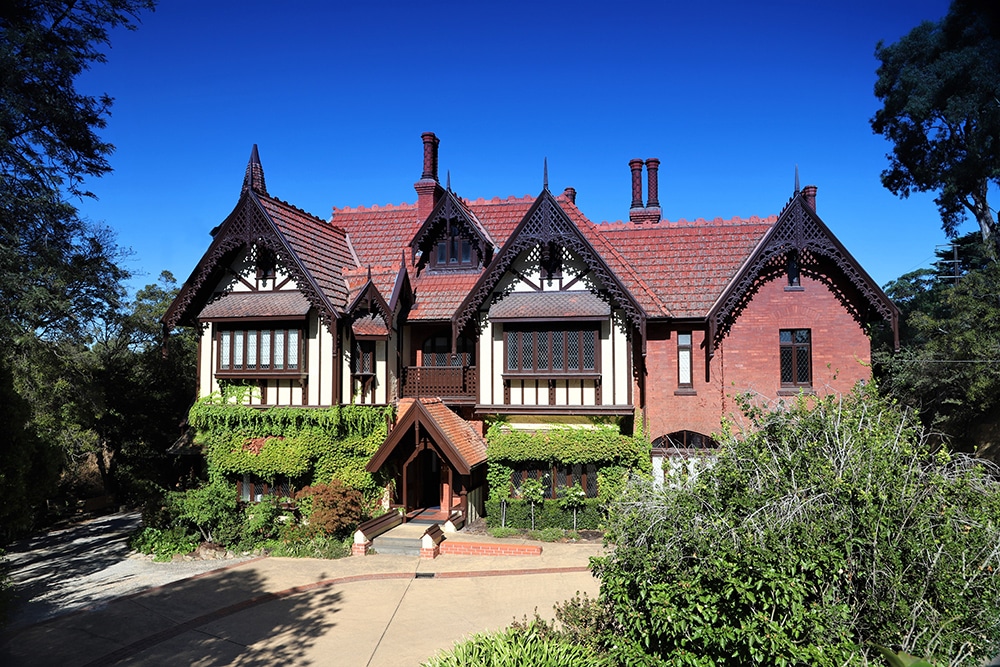 Tay Creggan is historically significant as a reminder of the way of life of the wealthiest citizens of Victoria in the late nineteenth and early twentieth century. It is on the Victorian Heritage Register and is architecturally significant as one of the finest examples in Victoria of the Victorian Queen Anne Revival style, incorporating many Elizabethan-period features, and as one of most picturesque houses built in Victoria in the late nineteenth century. It is significant as one of the finest works of the prominent Melbourne architect Guyon Purchas, whose late nineteenth and early twentieth century houses exemplify the Arts and Crafts approach to the 'total work of art'.
Take a sneak peak of TC. Year 9 students cleverly designed and built a tour of Tay Creggan in Minecraft.
On the day you not only have the chance to tour Tay Creaggan, but endulge in Devonshire Tea or have your children participate in Robot Art.
Devonshire Tea
Scones, jam and cream with choice of tea or coffee will be avialiable at a small cost with all funds supporting FORaMEAL, local Canterbury Rotary charity.
Kids Activity
In the beautiful historic building of Tay Creggan, we are creating the future for our students. In this engaging session for children, we will look at robotic art. Children will be able to control Spheros to create their own piece of art. Smocks will be provided and water-based paints will be used, but we recommend wearing art-friendly clothes.
Getting there is easy.
Transport
Tram stop Eastern Dr/Swan St on route 70 or short walk from Hawthorn Train Station.