In the Media: Herald Sun, Courier Mail, Daily Telegraph
and the Adelaide Advertiser, Geelong Advertiser, Daily Telegraph, Weekly
Times, The Mercury, Northern Territory News, Toowoomba Chronicle, Adelaide Now,
Cairns Post and Townsville Bulletin. Thursday 24 February 2022, page 27, by Toni Hetherington
For working Australians considering a switch to teaching, 2022 is shaping as the ideal time to head into the classroom.
While the pandemic – and home learning – shone a light on the importance of teachers, it has also resulted in a shortage at a time when demand for their skills is high.
Data on global job platform Indeed shows there are more than 2000 positions for primary school teachers across Australia, more than 3400 for high schools and more than 2400 for principals.
Vacancies have been created by new positions (such as the Victorian Government's recent announcement to add 2000 new teachers) and existing staff members leaving the system after the pandemic led to burnout and a digital environment in which some are not comfortable.
Kate Furey, Career Insights Specialist at Indeed, says nationally the number of overall job vacancies is far outpacing the number of people looking for work, meaning now is a really opportune time for job seekers and job changers.
"For anyone considering a move into teaching, the market is especially favourable," she says. "Throughout the pandemic we've seen a marked rise in the number of job postings related to education, increasing around 150 per cent over the last two years.
"A rise in vacancies also creates opportunities for those wishing to further their careers and explore new opportunities in specific subjects or specialist areas that may not have been previously accessible. Whether you're looking to re-skill or upskill, opportunities in the teaching professions are buoyant."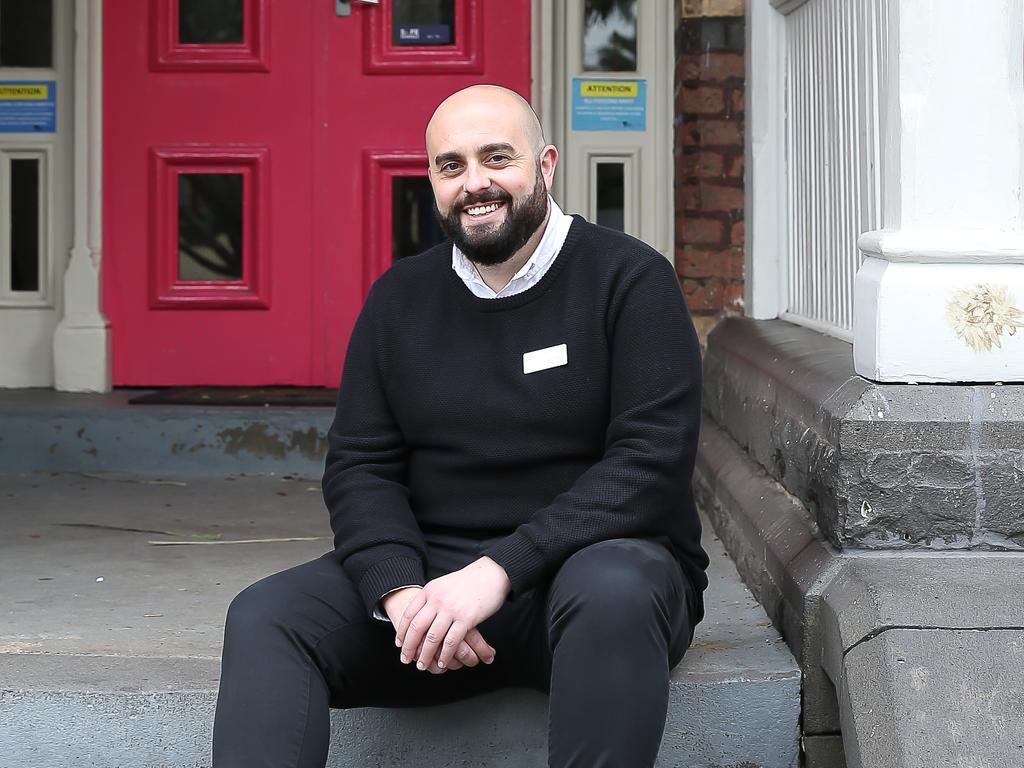 School principal Trevor Strolla says recruiting teachers has become difficult.
Trevor Strolla, principal at Brunswick South Primary School in Victoria, which teaches its curriculum in English and Italian, says recruitment has become increasingly difficult.
He recently advertised for an Italian teacher and while he would normally receive applications from here and overseas, he did not get any. He puts this down to demand outstripping supply and the border closures.
"Post-pandemic, some people are saying this is not for me anymore, while others are shifting into this area where they can have a different impact on people's lives," Strolla says.
"There is a shared understanding of what we do that is greater than it was before.
"Teachers were beamed into homes and parents were watching and seeing how teaching is structured, created and sequenced."
The Australian College of Educators' 2021 teachers report card found 87 per cent of teachers find their job rewarding, despite 84 per cent having considered leaving the profession in the past 12 months.
"Teaching in 2022 is complex," Strolla says. "It is an art and a science. There are measures of accountability that weren't there 10-20 years ago, but … we balance our role and other ways to develop the whole child."
Rebecca Kerr, Strathcona Girls Grammar's Head of Science, 31, says there are many hidden benefits to teaching beyond the hours and school holidays.

"Schools are very busy places, there is lots of variety and diversity in what you do from day to day, week to week and year to year," Kerr says.

"Every day you get to engage with young people and colleagues who are passionate about what you're passionate about.

"Getting to support children and see them grow and develop is wonderful. It's variety you don't get in a 9-5 day job."

And Kerr would know. She switched from an office job nine years ago and sees great opportunities in teaching.

"If you are also into student wellbeing and welfare, then there is a pathway for you to go and engage with that. Or if wanted to do leadership and education management, there are also pathways for that. It doesn't always have to be about the classroom."
Pat Blaikie, 31, of Melbourne, now in his second year of a Master of Teaching, says he switched from advertising, media and running his own tech-based event business because he feels teaching provides more meaning.
"The pandemic made me realise I needed to think about job security and my skill set and what my passions were. And I landed on teaching," he says.
Blaikie, who wants to teach English literature and media studies, says he loves "every minute of teaching" and its long-term prospects. "When I decided to change careers, I knew that when I finish my training there'll be a job there."
SKILLS YOU'LL NEED
Areas identified as important or very important to the teaching profession in the Australian College of Educators' 2021 teachers
report card:
● Motivating students 97.0 per cent
● Use of information technology in teaching95.4 per cent
● Building strong relationships with students 95.4 per cent
● Professional development 95.2 per cent
● Application of real world scenarios in teaching 95.2 per cent
● Managing disruptive behaviour 94.7 per cent
● Assessing students' capabilities and progress 93.5 per cent
● Ability to integrate social and emotional skills across all subjects 91.2 per cent
● Helping students to determine their own learning path 90.5 per cent
● Communication skills 89.7 per cent
● Personal confidence in teaching 85.7 per cent